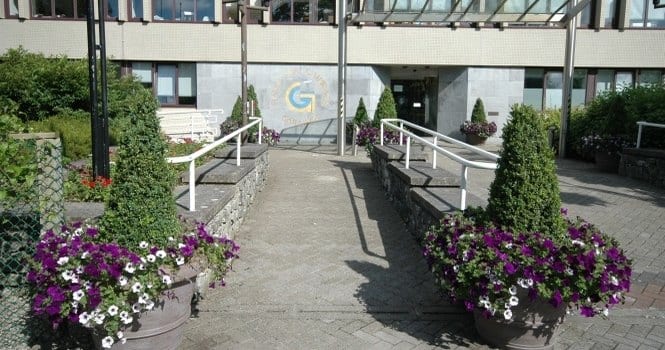 Galway is now in Level 3 of the Roadmap for Living with COVID-19 for the next three weeks, which has brought in new restrictions on private business, and public services.
A number of amenities and council facilities in Galway City have been closed, or had fresh limitations imposed as a result of the move to Level 3.
The City Council's Customer Service counter at City Hall is open from 9.30am – 1pm daily (Monday – Friday), but wherever possible people should try to make their queries over the phone. Where this is not possible, entry to City Hall will be limited to conform with social distancing requirements.
The Housing Office is operating on an appointment only basis. If you wish to make an appointment, please call 091 894370 or email housing@galwaycity.ie.
Appointments to visit the Planning Office should be made by telephone at 091 536599 or by email to planning@galwaycity.ie
The council's customer service team is in place at 091 536400 between 9am and 5pm. Our out-of-hours emergency service remains in place outside those hours.
Galway City Museum and Galway Arts Centre have both closed due to the ban on indoor cultural venues, but the museum can still be explored virtually at galwaycitymuseum.ie.
All events at the Town Hall and Black Box Theatre for the next three weeks will be cancelled or rescheduled.
Some events at the two theatres beyond 27 October may be cancelled or rescheduled. Full refunds will apply to customers when an event is cancelled.
For details, please email thtsales@galwaycity.ie or call 091 569777 Mon-Fri, 10am-12pm and 2pm-4pm.
Galway City library buildings will close, but will be available for e-services and call and collect.
Community Centres in the city are closed for all events including religious services during Level 3.
All pitches and courts and Multi Use Games Areas are closed for matches but are available for non-contact training to a maximum of 15 persons in a pod.
All city playgrounds are also still open. Children must be supervised by a parent or guardian at all times, who are required to have their own hand sanitiser and ensure physical distancing.
The Claddagh Basin area will remain closed until further notice.