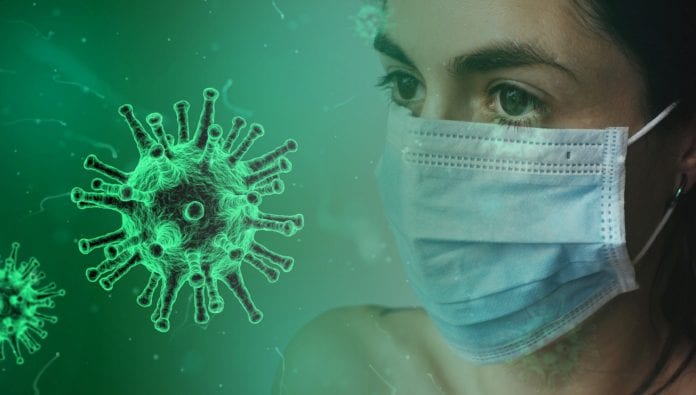 There were no deaths related to COVID-19 reported to the Health Protection Surveillance Centre today, but 11 new cases have been confirmed.
Once again there were no new cases of COVID-19 reported in Galway today, where the total for the city and county remains at 489 cases.
The total number of cases in the Republic of Ireland now stands at 25,638, and the pandemic has claimed a total of 1,746 lives here.
Validation of data at the HPSC has resulted in the denotification of 1 confirmed case.
Acting Chief Medical Officer Dr. Ronan Glynn said that more than a third of the population now believes that the worst of the pandemic is still ahead of us.
"This does not have to be the case. Simple measures like hand washing, physical distancing, face coverings in appropriate settings, cough and sneeze etiquette and watching out for symptoms are the crucial elements in suppressing COVID-19."
The government has now made it mandatory for people on public transport, with people who don't obey facing a fine a fine of up €2,500 or as much as six months in jail from today.
Research conducted on behalf of the Department of Health shows 55% of the population now self-report to wearing face coverings.
The nationally representative sample of 1,900 people conducted on behalf of the Department of Health today reveals:
81% of people who use public transport say they wear a face covering every time with 13% saying they wear a face most of the time
26% of people say they wear a face covering every time they are shopping and 29% say they wear a face covering most of the time when shopping
more than three quarters (78%) think that there will be a second wave – up 30% since June
38% of the population now believe the worst of the pandemic is ahead of us with 33% believing that is behind us
The HSE's COVID Tracker contact tracing app has now been downloaded by 1.25 million people in Ireland, representing 34% of the country's population.
"This has already served as a support to contact tracers," said Rachel Kenna, Chief Nursing Officer at the Department of Health, who urged people who have not already done so to download the app.