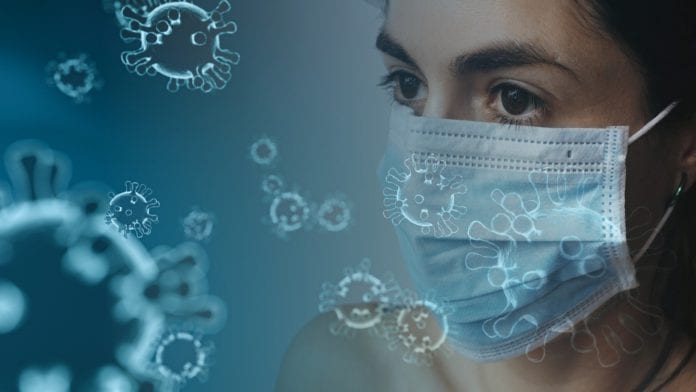 There have been an additional 89 confirmed cases of COVID-19 reported in Galway today by the Department of Health, out of 1,620 new cases nationally.
There have also been 12 additional COVID-19 related deaths notified today.
Galway's figures today are the third highest in the country, behind only Dublin (498) and Limerick (203), and just ahead of Cork (73).
There have now been a total of 91,779 COVID-19 cases in Ireland, and 2,237 lives have been lost in the coronavirus pandemic.
As of 2pm today there are 490 people hospitalised with COVID-19 in Ireland, of whom 58 were admitted in the past 24 hours. There are 42 people in the ICU with COVID.
"We are once again in the mitigation stage of this pandemic. The alarming escalation in the incidence of the virus in the general population gives great cause for concern," said Dr Tony Holohan, Chief Medical Officer.
"This disease is now widespread in our communities and as a result we are asking everyone to behave as if they are a close contact."
Dr Holohan said that close contacts of confirmed cases are no longer being advised to get tested, as that is a containment measure and "we are no longer in a containment phase".
This is being done to support the testing system through the recent surge in cases he said.
"However, it is imperative that if you are a close contact of a confirmed case you restrict your movements and contact your GP immediately if you develop symptoms."
Dr Colm Henry, Chief Clinical Officer with the HSE warned that the current pressure on the public health system is not sustainable.
"A collective response by every individual, across every county, to follow the public health advice is essential to address the recent acceleration in case numbers that we are now seeing."
The reintroduction of full Level 5 restrictions is essential to ensuring that public services such as non-COVID related healthcare can continue, and to have the strongest impact in the shortest time, Dr Henry added.
The reproduction rate of the virus now stands at between 1.6 and 1.8, and the number of new cases is now doubling in 7 to ten days said Prof. Philip Nolan of the NPHET modelling group.
He said that as many as 700 to 1,000 could be in hospital with COVID-19 early in the New Year.