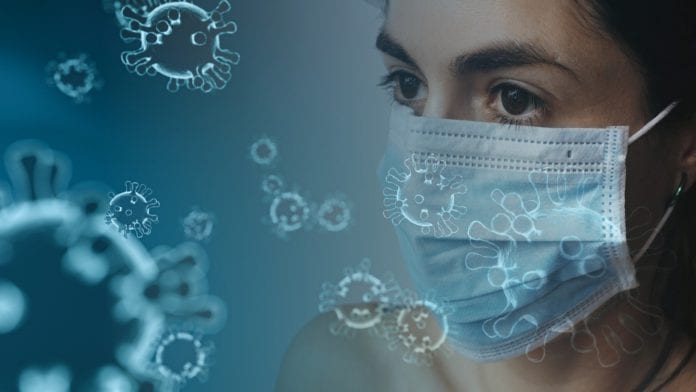 There have been 4 additional deaths related to COVID-19 reported by the Department of Heath today, along with 429 new confirmed cases.
Of the cases reported today, less than 5 are in Galway, where the 14-day incidence rate now stands at 70.9 cases per 100,000 population.
This is the third lowest incidence rate in the country, behind only counties Wicklow (56.9) and Wexford (37.4).
There have now been a total of 69,473 confirmed cases in the Republic of Ireland, and there have been 2,010 deaths related to the disease.
Validation of data by the HPSC has resulted in the denotification of 14 confirmed cases, which is reflected in the national tally.
While Galway has had great success in keeping the incidence rate low, health officials sounded alarm about the national picture.
Dr. Tony Holohan, Chief Medical Officer said that the past week has seen progress stalled on driving down the rate of COVID-19 during the six week lockdown.
"We now have two weeks to get back on track. Drive down the disease by limiting the number of daily contacts you have."
"Work from home, stay at home and follow public health advice to get us to a reproduction number below 0.5 by December 1st."
As of 2pm today there are 290 COVID-19 patients hospitalised in Ireland, 33 of whom are in Intensive Care.
Professor Philip Nolan, Chair of the NPHET Irish Epidemiological Modelling Advisory Group, said that for roughly three weeks, there was a steady decline in cases of roughly 5-7% a day, and the reproduction number fell to 0.6.
"We are aware that case numbers have now stopped declining and as a consequence the reproduction number has increased to an estimated 0.7- 0.9."
"The data strongly suggests that a small, recent increase in the level of social contacts has led to the increase in reproduction number we see now."
Of the cases notified today:
194 are men and 234 are women
69% are under 45 years of age
the median age is 34 years old
173 in Dublin, 44 in Cork, 26 in Donegal, 22 in Louth, 21 in Kildare and the remaining 143 cases are spread across 20 other counties
The COVID-19 Dashboard provides up-to-date information on the key indicators of COVID-19 in the community.