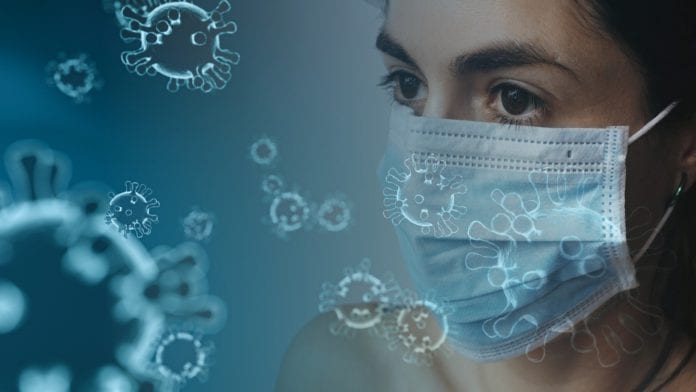 There have been 3 additional deaths due to COVID-19 reported by the Department of Health today, along with 591 new confirmed cases.
In Galway there were 22 new COVID-19 cases notified today, and the 14-day incidence rate for the county up to midnight Wednesday stands at 211.6 per 100,000 population.
There have now been a total of 64,061 confirmed cases in Ireland, and the coronavirus pandemic has claimed 1,933 lives in the state.
Validation of data at the HPSC has resulted in the denotification of 28 confirmed cases, which is reflected in the national total.
Dr. Tony Holohan, Chief Medical Officer, said that a "second surge" is happening across Europe, and that the lockdown is helping to keep Ireland at the other end of that scale.
"Ireland and Finland are the only European countries in the EU where reductions in 14 – day incidence have been observed. All other countries are increasing."
"Level 5 efforts over the last two weeks have succeeded in further reducing community transmission and disease incidence in Ireland, however, now is not the time to be complacent. We must keep driving down this disease- we must keep going."
As of 2pm today, there are 309 COVID-19 patients hospitalised around Ireland, of which 38 are in Intensive Care.
Of the cases notified today:
280 are men and 310 are women
59% are under 45 years of age
the median age is 38 years old
120 in Dublin, 75 in Donegal, 50 in Cork, 46 in Kerry, 44 in Limerick and the remaining 256 cases are spread across 20 other counties
Prof Philip Nolan of NPHET's Epidemiological Modelling Advisory Group said that the virus' reproduction number is now between 0.7 and 0.9.
"This is a testament to our collective effort to stop the spread of the virus and it is very good news. We may be doing better now but it is conditional on whether we keep it up."
The incidence rate in the 19 to 24 year old age group has dropped from 450 per 100,000 to 150 per 100,000 in the course of two weeks, with credit being given to a drastic decrease in the number of social contacts.
Dr. Vida Hamilton, National Clinical Advisor and Group Lead, Acute Hospitals, HSE said that while the demographics of cases might vary between the first surge and the second peak, that does not mean that any group is safe.
"ICU admissions have affected people from all age groups, with the average length of stay at 17.8 days. People of all ages are potentially vulnerable to the more extreme symptoms of this disease."
The COVID-19 Dashboard provides up-to-date information on the key indicators of COVID-19 in the community.