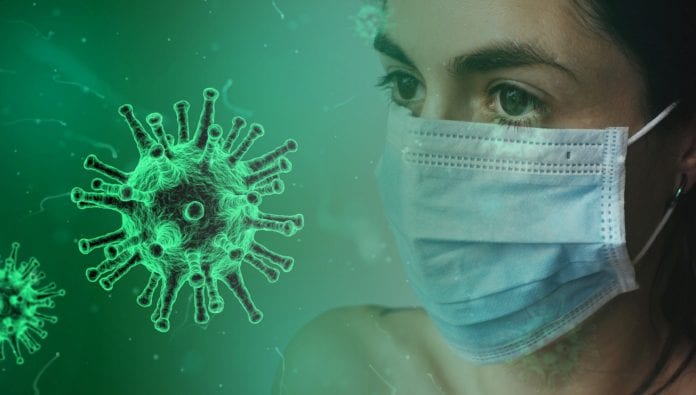 There has been one additional death related to COVID-19 and 174 new confirmed cases of coronavirus reported by the Department of Health today.
There have now been a total of 26,644 confirmed cases of COVID-19 in the state, and the coronavirus has claimed 1,772 lives here.
Validation of data by the Health Protection Surveillance Centre has resulted in the denotification of 1 death, reflected in the national total.
"While today's numbers of confirmed cases are high, they are not unexpected," said Dr Ronan Glynn, Acting Chief Medical Officer.
"As I said last night, we are expecting significant numbers of cases to be reported over the coming days.
Of today's cases, 110 are located in Kildare alone, which has been placed under fresh lockdown restrictions after a spike in cases.
"Throughout this week, we have been testing all workers in facilities where outbreaks of COVID-19 have been identified as well as close contacts of those people who have received COVID positive results.
"Tonight's figures are a reflection of these measures with 118 of these cases linked to the counties of Kildare, Laois and Offaly."
"Our priority now and our reason for recommending the proactive measures announced last night, is to avoid these cases and clusters leading to widespread community transmission of the disease."
At least one of the cases reported today was in Galway, as the Health Protection Surveillance Centre has said that 17 of them are spread across 13 counties: Carlow, Cavan, Clare, Donegal, Galway, Kilkenny, Laois, Limerick, Mayo, Roscommon, Tipperary, Wexford and Wicklow.
However, no more specific breakdown of location the cases reported today has been given in relation to those 17 cases.
County data given by the HPSC for figures as of midnight on Thursday, August 6 shows that there are 499 confirmed coronavirus cases in Galway, no change on what was reported yesterday.
Dr Glynn urged people to take "every precaution possible" regardless of what county they live in order to control the spread of the coronavirus, and protect the most vulnerable.
The COVID-19 Dashboard provides up-to-date information on the key indicators of COVID-19 in the community.