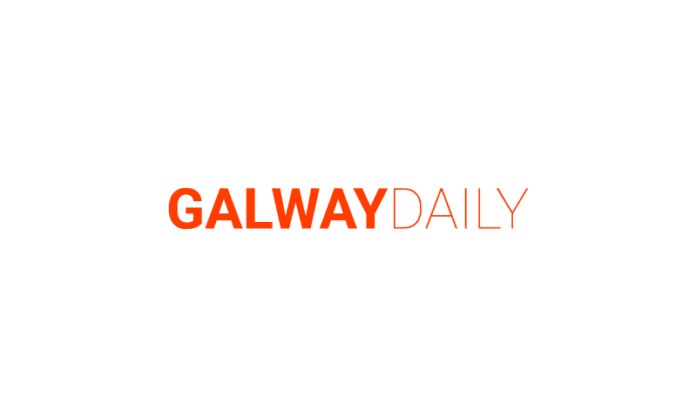 Certain members of Galway City Council pulled no punches and made their feelings known to proposals made by the Land Development Agency in relation to the redevelopment of the Dyke Road (Car Park/Black Box) site.
Galway city council received an update regarding potential uses for the Dyke Road site from Mr. Phelim O'Neil of the Land Development Agency (LDA) at the monthly meeting on Monday
The Council-owned land on the Dyke Road (1.75 hectares) currently accommodates the Black Box Theatre which has a capacity of 600 people seated or 850 standing, and a surface car-park with 535 spaces.
Regardless of how the site is eventually used, one issue that was agreed on was that the Black Box theatre is in dire need of an overhaul, whether at its current location or with an alternative venue.
The Government established the Land Development Agency last year to regenerate state owned lands and to build 150,000 new homes over the next 20 years.
The Agency is tasked with managing the state's own lands to develop new homes, and regenerate under-utilised sites.
Phelim O'Neil delivered a presentation on a high level feasibility study outlining potential commercial and civic uses for the site, with an eye towards generating revenue for the city council.
There were two detailed proposals contained in the presentation, the first of which contained 384 bed spaces of student accommodation, 11,915 sq ft dedicated to office space, ground floor retail, a 145 bed hotel, and 544 multi storey parking spaces.
The second proposal encompassed student accommodation with 408 bed spaces, 22,380 sq ft dedicated to office space, ground floor retail, a 138 bed hotel and 485 parking spaces.
However this commercial view point was clearly not what many in the chamber were hoping to hear, with multiple councillors questioning why the proposals did not include a focus on culture and housing.
Councillor Mike Crowe voiced his disapproval of the notion of the council getting involved in building a hotel, describing the proposition as "off the wall"
"When did Local Authorities start getting into the business of hotels and student accommodation?" the Fianna Fáil councillor asked.
The City East councilor quipped that there must be people in Galway who get "literally turned on" at the mention of student accommodation
He questioned why there was no mention of a cultural centre which was emphasised as a priority for the site, adding that the council has concerns that "maxing out the value of publicly owned sites".
Independent Councillor Colette Connolly said that she was in a "state of shock" at the proposals and the idea that "we would hand over public land to private developers to build hotels".
Cllr. Connolly referenced the fact that there was over 4,000 households currently on the waiting list in Galway City amounting to roughly 15,000 people who were in need of housing.
Green Party Councillor Pauline O'Reilly said that these proposals were the "antithesis of good planning", and asked why there was no mention of arts and cultural facilities.
She added that Galway is meant to be a city of arts and "over my dead body would this go ahead" as it is.
Owen Hanley of the Social Democrats flatly said that he cannot agree to any plan that retains 500 car spaces "in this day and age".
The young councilor said that it was "staggering" that all options retain hundreds of parking spaces.
He went on to say that the city council is not a commercial entity and that not including any mention of residential use doesn't make sense in a housing crisis.
Frank Fahy dismissed the idea of a part of the site being used for the hotel, pointing out that "The Local Development Agency promised to build 150,000 homes over 20 years using public land".
With that in mind he said he was confused as to why the construction of a hotel was being discussed, "There are 5,000 people on the housing list and you're talking about hotels".
The Fine Gael councillor questioned why using the site for cultural purposes was no longer part of the discussion.
Chief Executive Brendan McGrath assured his colleagues that cultural proposals for a new library and a replacement for the Black Box would be coming before the council soon.
He urged the councillors to look at this as a strategic site that could be used to generate significant commercial revenue for those proposals.
Not all of the reactions were negative with several councillors noting that there are other lands available for residential use, and that this was only a feasibility study
Although Cllr. Peter Keane said that he was "surprised" by the proposals, he noted that he was "not opposed to feasibility of different ideas".
The Fianna Fáil Councillor stressed the need to consider the commercial rate of return in the city when considering different options.
Cllr. Keane told his colleagues that "Come budget time we need to think about commercial rate of returns generated from office space"
However he did say that he was opposed to the idea that student accommodation would be suitable for the site.
Councillor Declan McDonnell said he would have preferred to see more a mention of culture in the presentation, but acknowledged that plans are forthcoming.
Cllr. McDonnell added that funding for projects "needs to come from somewhere" and highlighted his concern that 500 plus parking spaces were needed to support retail footfall in the area.
Phelim O'Neil replied to the concerns of the chamber by stating that their brief was to do a study on what can be achieved for the Dyke Road site from a commercial perspective.
He said that student accommodation was considered because different standards apply to it compared to residential accommodation.
Trying to build apartments or other residential units simply wasn't commercially viable at this time, he added.
Mr O'Neill also said that arts projects have a significant up front cost with a 700 seat theatre costing in the region of €20 million.
He concluded by saying that these were not concrete proposals, but were only meant as a catalyst for discussion.
Chief Executive McGrath came to the aid of Phelim O'Neil and the LDA declaring they approached this project on a "good faith basis".
"This is potentially a 170 million investment in the heart of Galway City Centre as a catalyst for rejuvenation", Mr McGrath said, adding that it could become an urban quarter second only to Bonham Quay.
He noted that Galway City Council as a development corporation has a remit to undertake regeneration projects while stating that building residential spaces on the site isn't viable at the minute and "that is the reality".
The Chief Executive said that this site has huge commercial potential which could be used to to create the revenue needed for cultural projects.