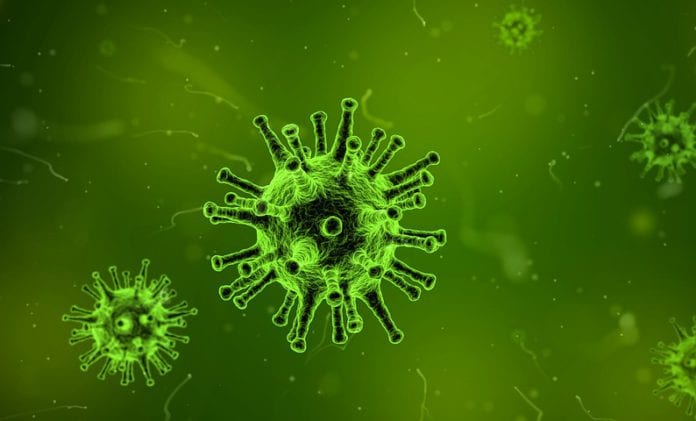 County Councillor James Charity has said that the HSE should be more specific about where Coronavirus cases have occurred in Ireland so far.
So far there have been 13 confirmed Coronavirus cases, now known as Covid-19, in the Republic of Ireland, but that is expected to continue growing, and there have now been confirmed cases of community transmission.
One patient is known to be in isolation at Cork University Hospital, with serious knock on effects for other services as elective procedures have been cancelled and many staff may have to self isolate.
One of the newer cases is connected to Trinity College Dublin it was confirmed on Thursday night.
Yesterday the HSE said that four people, two men and two women in the west of Ireland, had been diagnosed with the virus after returning from Italy.
Seven more cases were confirmed later in the day, including two women, again stated as being in the west of the country, who did not travel, but had been in close contact with others with the Coronavirus patients who had who had.
These two females are known to be connected to one of the males cases which was reported earlier in the week in Clare.
"The HSE need to confirm immediately where these cases have arisen in my view as simply saying the West of Ireland is unacceptable," Cllr James Charity said on facebook.
"There are many vulnerable people, including the elderly and those already ill or recovering from recent illness, as well as parents of school children, who will be extremely anxious about this."
Dr Tony Holohan, Chief Medical Officer with the Department of Health, has said that they have not been alarmed by the presence of community transmission of the Coronavirus, as this had been expected, and is in line with what's been seen in other countries.
Ireland is still in the containment phase of dealing with this outbreak he added, with public health doctors working to ensure such containment measures are effective, and track people who have had contact with those infected by the Coronavirus.
Cllr Charity added that he wishes all infected a speedy recovery, but added "as I've said before, it is nonsensical at this stage that screening has not yet been introduced at all of our airports."
While Irish people are being urged not to travel to Northern Italy, travel restrictions have not been imposed on people arriving from those areas.
Dr Holohan said that such a measure would not be proportional, nor would it be effective in preventing transmission.