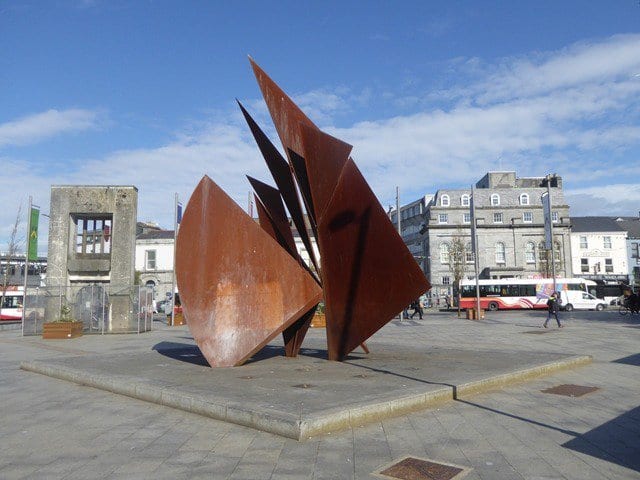 Galway City Council has invited tourism businesses to express interest in developing and running a tourist information centre/ ticket booth at the kiosk at Eyre Square.
The council says that proposals should benefit Galway and have a positive impact on the overall economic and tourism development of the city.
The operators will need to provide investment and show that they will be able to manage the facility under a rental agreement.
The terms of the rental agreement will reflect the level of investment that they are able to invest.
Expressions of interest must include a written proposal outlining a business plan, details of
previous experience, an estimate of the level of investment, and candidates should have experience of working on at least two tourism projects in the recent past.
The kiosk will be in use during the Galway International Arts Festival from 11 to 24 July, and the Christmas market from 18 November to 31 December (dates TBC).
The kiosk will have to be vacated for these periods and the operator should show how they can work with festivals and events.
The screen located at the kiosk will also remain under the control of GCC and access must be provided when required.
Expressions of interest are to be received by Galway City Council by email to candc@galwaycity.ie on or before 15 July 2022.
The contact will be issued for an initial 11 months with the option for two additional years.
Evaluation Criteria
The following evaluation criteria will be utilised by Galway City Council in assessing expressions of interests received in relation to this site:
Contribution to tourism and economic development of the area – 15%
Previous Experience – 15%
Project Proposal – 45%
Financial Proposal – 25%
Queries
All queries in relation to this questionnaire must be sent by email only to Ruairi.lehmann@galwaycity.ie. Responses will be circulated to all candidates who have expressed an interest.
The identity of the person making a query will not be disclosed when circulating the response.
All queries must be submitted before close of business on 1 July 2022 to enable responses to be issued to all interested candidates prior to the deadline date for the receipt of applications.