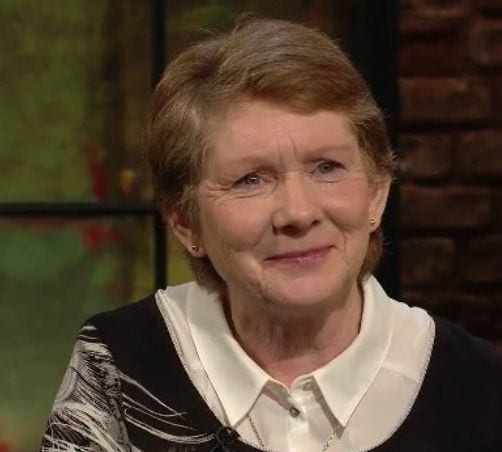 Local historian and advocate for the survivors of the Tuam Mother and Baby Home Catherine Corless has been awarded an honorary degree by NUI Galway.
Speaking after the conferring ceremony, Catherine discussed the path her research went down in uncovering what happened at the Mother and Baby Home.
She had been collecting the stories of women who were resident at the home when someone brought up the grave site with her.
"I tried to find mothers who actually gave birth there. And when I found them they gave me a picture of a very harsh regime in the home itself," Catherine said.
"Someone else mentioned then 'Do you know there's a little graveyard in there?' And I was able to pinpoint it, I was looking at an old, old map. And on that map 'Sewage tank' was written on it. And I was like, hold on a minute this is no crypt."
From here Catherine said she went to the office of registration for births and deaths in Galway, where a clerk helped her find how many children had died at the mother and baby home.
"And she asked me 'Do you really want to purchase all those death certs?' and I said I do. Now I expected 50, maybe a hundred at the most. And she said 'There's up to 800'."
The campaigner was conferred with her degree on Monday along with three other people.
NUI Galway was very pleased to honour and recognise Catherine Corless today with an honorary degree. Catherine Corless speaks about her research into the Mother and Baby Home in Tuam, Co. Galway and advocacy work. pic.twitter.com/yrrjUsJSel

— NUI Galway (@nuigalway) October 15, 2018
This year Catherine was also awarded the Bar of Ireland Human Rights Award for her 'exceptional humanitarian service', as well as the Rehab Group People of the Year Award.
In recognising Catherine Corless and the other recipients of the honorary degrees as the Autumn Conferrings President of NUI Galway Ciarán Ó hÓgartaigh said:
"In honouring these exceptional individuals, we signal what we value in a range of areas that matter to us and to our society – advocacy and human rights, local history, disability rights, music and environmental sustainability."
"NUI Galway is very pleased to recognise these exceptional individuals.  On behalf of NUI Galway I am delighted to honour them and their achievements in this way."
The others who received honorary degrees were Sharon Shannon, internationally-recognised traditional Irish musician; Helen Rochford Brennan, activist for rights of people with dementia; and Brendan Dunford, biodiversity campaigner and founder of BurrenBeo Trust.