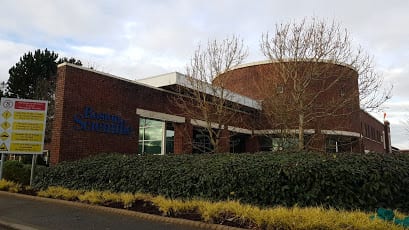 Boston Scientific, one of the biggest employers in Galway, is planning a significant expansion of its campus in Galway city new offices and staff facilities.
A planning application has been made for Boston Scientific to expand into the former APC building in Ballybrit Business Park.
The project will include converting 1,305m² of space from industrial use to offices, as well as the construction of a canteen and fitness centre.
Other works involved in the project include the construction of an internal courtyard, an extension to the north side of the building and the construction of a compactor yard.
The new office space will accommodate 97 existing Boston Scientific employees working at the current building complex which is overcrowded.
As the proposed development will simply relocate existing employees to a new building, its not expected that the project will bring any increase in traffic to the area according to the developer.
It's estimated that the construction period for this project will be approximately 7 months, with work planned to commence this September.
Retention permission is also sought for 10 car parking spaces and two windows on the building, as well as steps and ramps at the main entrance.
Galway city council is due to make a decision on the planning application by May 22.