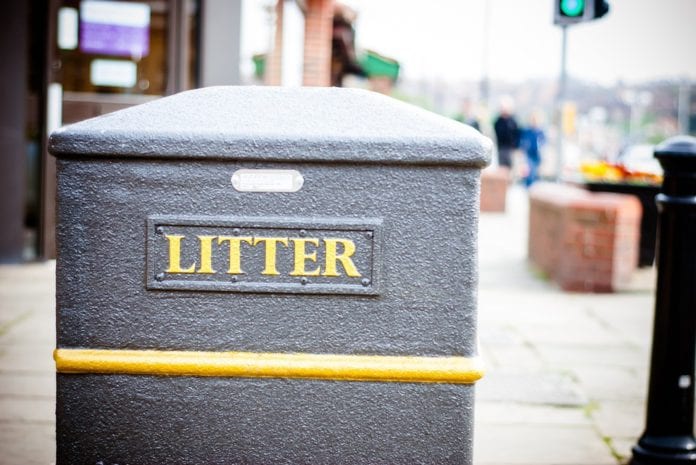 Ballybane and Ballinasloe have both been declared clean neighbourhoods in the latest national litter survey.
Irish Businesses Against Litter commissions An Taisce to carry out litter surveys across 40 towns and urban areas around Ireland.
Galway has cleaned up significantly over the last few years, with all towns and urban areas declared Clean to European Norms.
Ballybane has had the most dramatic turnaround. In the last survey in January Ballybane was the second most heavily littered area in Ireland, and in the survey before that it sat firmly at the bottom of the table.
Ballinasloe has also recovered after slipping off the clean list in January, and Galway City Centre also remains "Clean to European Norms" after climbing 17 places in the last survey.
Dublin remains the worst affected area with Ballymum being the only "Litter Blackspot" on the list in last place. The first time in three years that the lowest ranking has been given to an area.
While Dublin North Inner City also remains the only area to be "Seriously Littered"
"Today's tourists demand high levels of cleanliness and these results indicate that's what they will be getting this year when they come to Ireland," said IBAL's Conor Horgan.
Kilkenny topped the rankings for the 5th time, ahead of Athlone and Killarney, and the centres of our main cities Dublin, Cork, Galway and Waterford were cleaner than previously, only Limerick failing to achieve Clean status.
"An indication of the progress we've made over past 5 years has been the absence of litter blackspots in our survey," says Mr Horgan.
However, as the Ballymun and other results show, there has been little if any progress in disadvantaged areas of our cities. The gap between these areas and the commercial high-footfall commercial city centres is widening."
One action that IBAL suggested could be taken to tackle litter in areas which still have problem is changing waste collection from plastic bags to conventional bins in areas where that is still allowed.
"Bags are an antiquated form of collection which lead to dumping," says Mr Horgan, "All too often they are left out for long periods on the street and attract other people's waste."
"In addition, they are prey to the growing problem of gulls or vermin damaging them in the search for food. Bins present an altogether neater and more hygienic solution."
Litter levels were assessed in 40 towns and cities across the country by An Taisce, who found 31 of them, or 77% to be clean.