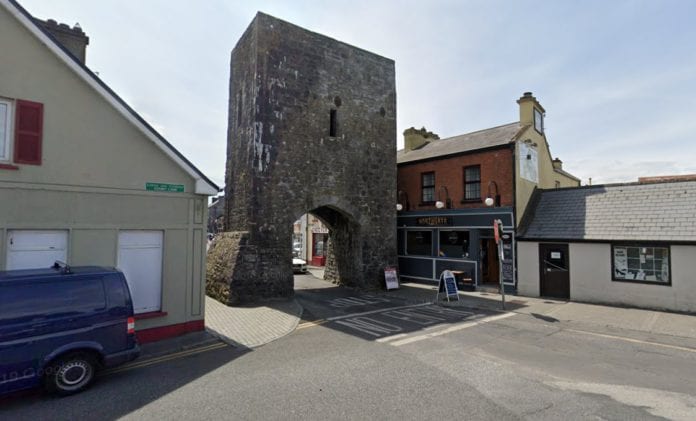 Plans for a
Public Realm Enhancement Project to regenerate Market Square and the surrounding streets in Athenry have advanced, with tenders sought for a design team.
Galway County Council is seeking a multi-disciplinary design team to advance the plans for Athenry regeneration project, funding for which was awarded from the Rural Regeneration and Development Fund last year.
The Public Realm Enhancement Project includes Market Square, Burke's Lane and Davis Street, and is meant to modernise and regenerate the area to encourage private business growth.
County Councillor Shelly Herterich Quinn said that its very welcome news that tenders are being sought for a design team to move the project forward.
"It has long been acknowledged that Athenry's Market Square has a lot of potential as a place to meet, greet and eat and this brief intends to harness that potential and encourage business growth in the town centre."
Athenry Community Council had previously conducted a study and public consultation with local residents and business called 'Reimagine Athenry'.
Councillor Quinn added that she is pleased to see that some of the recommendations of this report were included in the brief for consultants.
"It is crucial that Galway County Council engage with and listen to the residents and businesses in Athenry when compiling these brief's and it certainly looks like they have in this case.
"The regeneration of the Market Square and tributary streets will stimulate prosperity in the centre of town," cllr. Herterich Quinn said, adding that it will increase footfall at existing shops, and encourage new business to move in.
In light of the impact that Covid-19 has had on local businesses recently, the Fianna Fáil cllr. says she has asked for wider footpaths to be included in the plan to allow on street trading by pubs, cafés, and restaurants.
"I am very pleased with the proposed plan and look forward to further engagement from Galway County Council with the businesses and residents in our beautiful town."