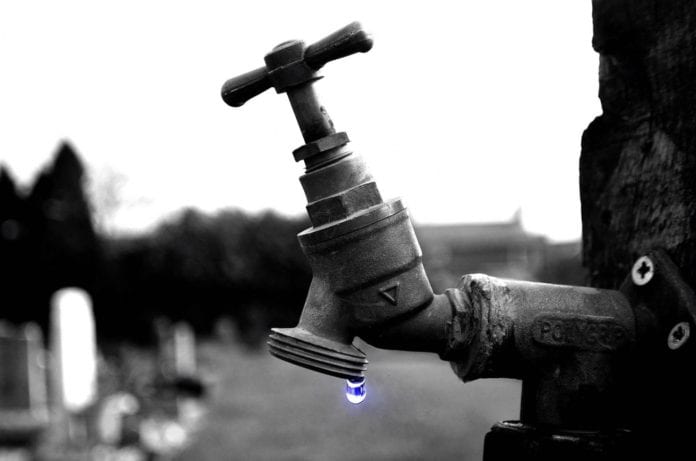 People on the Aran Islands are being urged to conserve water over fears that this summer will see a repeat of last year's shortages.
Irish Water has expressed deep concerns that a lack of rainfall during the spring and early summer of 2019 will lead to shortages over the coming months.
Water storage levels are said to be relatively low right now for this time of year and while rain over the bank holiday weekend helped somewhat, "night time restrictions will be imposed for Inis Oirr in the coming days."
"Demand for drinking water on the islands increases significantly during the summer months due to the large influx of tourists," said Tim O'Connor, Water Operations Lead with Irish Water.
"This puts considerable pressure on raw water supplies, almost entirely comprised of stored rainwater, which are used to provide treated water."
"Water restrictions were in place on all three islands during the summer months last year with Irish Water appealing at the time to residents, businesses and visitors to the islands to conserve water wherever possible."
"Drinking water was tankered to Inis Oirr throughout last summer in order to maintain a supply," Mr O'Connor added.
The utility provider said that leaks are a serious issue causing an unnecessary loss of water. According to recent meter readings there are a small number of properties on Inis Mór using more than 2,000 litres of water a day.
Just 4 percent of customers on Inis Mór account for 15 percent of the island's water consumption, roughly 94,000 litres per day.
Under the Leaks Reduction Programme Irish Water offers free fixes for leaks on private property in an effort to conserve water.
Crews from the Free Fix scheme will be contacting these households in June according to Irish Water, to offer them repairs.
Householders are being urged to check for any leaks on their property in an effort to prevent any unnecessary water shortages.
The utility provider has said that it is committed to identifying long term solutions to summer water shortages on the islands.