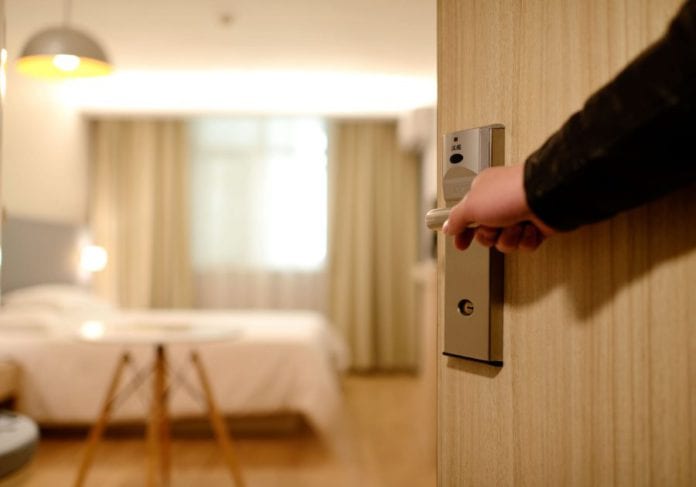 An appeal has been made to An Bord Pleanála against plans to expand and renovate the Menlo Park Hotel in Galway City.
Galway City Council granted planning permission in February for major renovations to the ground floor of the Menlo Park Hotel which would add 12 new guest bedrooms and add more guest amenities.
The renovations will involve removing the hotel's conference/function rooms on the ground floor as it is expected that they will no longer be economically viable.
In their place it is intended to add 12 new bedrooms, with added gym and spa rooms.
In addition to this, the existing ground floor foyer at the southwest of the building is to be demolished, and the existing bar/lounge area will be expanded, which will include building a new sheltered, outdoor seating area.
Finally, four existing bedrooms at the hotel will be expanded in size as part of the renovations.
The City Council's decision to grant planning permission was appealed by a local resident who had submitted an objection to that application.
The objection claimed that site of the hotel is already overdeveloped, and that the proposed works are "excessive, unnecessary, and if granted, will negatively impact on the surrounding area".
In seeking approval for these renovations said that the changes are being made because of the "significant impact on the operations of the business of the new road layout in the immediate vicinity".
The planning application states that "the business sustainability financial models arising from this change indicate that the function rooms for weddings, conferences, meetings, etc. will no longer be sustainable and should be replaced by bed spaces."
While this planning process is ongoing, the Menlo Park Hotel has been temporarily closed due to the Covid-19 coronavirus pandemic.
An Bord Pleanála is due to make a decision on this appeal by July 21 of this year.