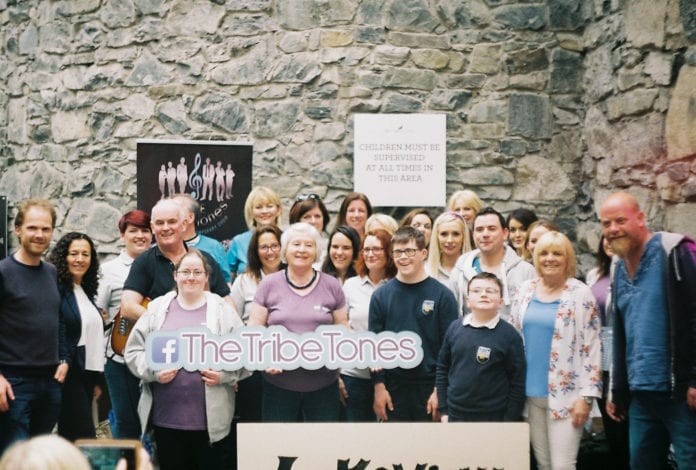 Galway's newest contemporary choir The TribeTones took to the stage over the weekend in the Eyre Square Shopping Centre, raising over 750 euro in one hour in aid of Lakeview School Renmore.
The 50-member TribeTones formed in March this year under the direction of Sean Rowland and among other public appearances such as Darkness Into Light and the recent Bollywood Charity Ball, this was their second time performing in the Shopping Centre in as many months.
Joined by staff, parents and pupils of the school, which caters for 46 students aged from 6 to 18 years with mild general learning difficulties, the one hour event of music entertained shoppers and tourists and raised €751.41.
The TribeTones use the school hall to rehearse every Thursday evening and wanted to give something back to the school by raising much needed funds.
"The school is such a warm and caring environment, it's a wonderful place for the students and the teaching staff is fantastic.
"We felt that if we could do anything to help we would and were honoured to perform on Sunday for such a worthy cause," said Musical Director Sean Rowland.
The choir were also joined on stage by accomplished bass player and Chairperson of Lakeview School Board of Management Eamonn O 'Regan.
You can learn more about the wonderful work the school undertakes by visiting www.lakeviewshools.ie.
The choir is always enrolling and new members are welcome anytime.
Visit them at www.thetribetones.com or find them on all social media platforms.