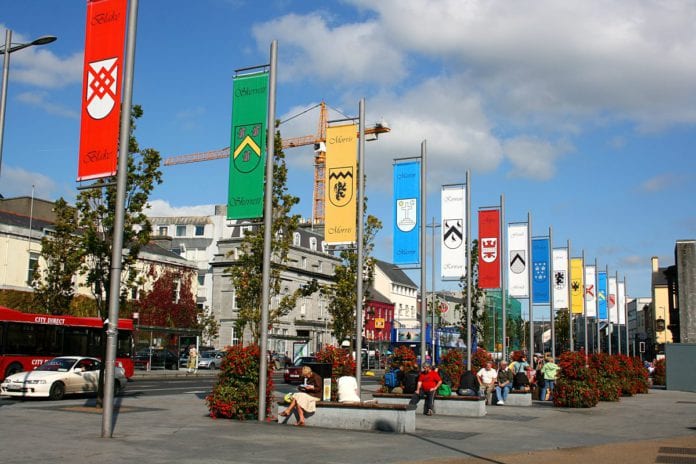 A wide range of local groups and organisations in Galway City will benefit from grants totaling €139,701.
Galway City Local Community Development Committee (LCDC) approved the funding yesterday for a variety of capital projects that will enhance facilities in disadvantaged areas, targeted at the areas that need it most.
The funding, through the Community Enhancement Programme and the Men's Shed fund, will support 30 small projects, providing much-needed funding to communities across Galway City.
Projects approved under the Community Enhancement Programme for 2018 
Group / Organisation

Description

Key Priority  Area addressed

Grant Approved

CEP 1

Galway Autism Partnership

Enhance outdoor play area with the installation of safe rubber mulch, installation of a community sensory garden and improve safety of club premises

Promote the health and wellbeing of all people in Galway City

€2,870

CEP 3

Helplink Support Services CLG

Update existing IT requirements e.g. hardware/software and upgrade of consulting rooms and main office

Promote the health and wellbeing of all people in Galway City

€6,502

CEP 5

Our Lady's  Boys Club (OLBC)

Replacement of fire doors in the main sports hall for use by youth club and other local organisations

Support the development of local sport & physical activity programmes & plan

€6,299

CEP 6

Teach Áthais Community Childcare Centre

Upgrade interior of community based pre-school and also upgrade playground and equipment

Ensure Galway City is an equal and inclusive city / Address educational disadvantage

€2,500

CEP 7

Mervue Active Retirement Association Bowls Club

Purchase bowling equipment for play and competitions

Build & support vibrant communities

€1,345

CEP 8

Galway Community Circus

Purchase of IT equipment

Youth, Equality, Community Development Projects, Integration, Travellers, Cultural Activity

€1,000

CEP 10

Ard Álainn Clean Up Group

Purchase of equipment needed to manage and maintain the estate

Build & support vibrant communities

€1,930

CEP 11

Renmore Active Retirement Group

Purchase sports equipment for bowling

Build & support vibrant communities

€720

CEP 12

Blue Teapot Theatre Company

Upgrade of building to include energy efficiency equipment & disability access improvements

Develop and promote Galway as a world-class, creative city region / Ensure Galway City is an equal and inclusive city/  Promote the health and wellbeing of all people in Galway City

€3,167

CEP 13

Westside Age Inclusion Ltd

Upgrade and purchase new equipment for community garden service, also upgrade of IT equipment for service provision for the area

Promote the health and wellbeing of all people in Galway City

€2,000

CEP 14

Whitehall Close Residents Group

Development of recreational area in the common grounds to include sports equipment suitable for use by local residents 

Support the development of local sport & physical activity programmes & plan

€10,804

CEP 15

Ballybane Community Resource Centre

Repair of autodialler in lift in the community centre to facilitate wheelchair users to access services on the 1st floor

A sustainable resilient city & regional capital of the West / Build & support vibrant communities

€999

CEP 16

Ballybane Community Resource Centre

Upgrade of meeting room facilities in the community centre to improve service provision / offering

A sustainable resilient city & regional capital of the West / Build & support vibrant communities

€999

CEP 17

Shantalla Men's Shed

Extension of workshop area to support ongoing community workshop projects and to include disability access toilet

Community Development projects, Older People, Integration

€7,500

CEP 18

Westside Resource Centre CLG

Upgrade works to the building to enhance and improve facilities e.g.  installation of visual fire alarm devices, fire doors & improvements works to reception entrance

Develop and promote Galway as a world-class, creative city region / Ensure Galway City is an equal and inclusive city / A sustainable resilient city & regional capital of the West / Promote the health and wellbeing of all people in Galway City

€5,200

CEP 19

Brothers of Charity Services Galway (That's Life)

Provide accessible music technology for people with intellectual disabilities and the purchase of Soundbeam devices to assist in offering music resources to people with high support needs

Develop and promote Galway as a world-class, creative city region / Ensure Galway City is an equal and inclusive city / Promote the health and wellbeing of all people in Galway City        

€9,495

CEP 20

Youth Work Ireland, Galway  – Westside Youth Project

Building repairs and upgrading of facilities for use by local young people 

A sustainable resilient city & regional capital of the West / Build & support vibrant communities / Promote the health and wellbeing of all people in Galway City

€1,000

CEP 21

Galway Centre for Independent Living

Purchase of new replacement disability accessible vehicle in support of the accessible transport service

Improve accessibility for disadvantaged groups / Increasing access to education

€29,000

CEP 22

Ballybane Men's Shed

Purchase of cabinet & defibrillator for community use

Promote the health and wellbeing of all people in Galway City

€1,900

CEP 23

Ballybane Sports & Community Development

Purchase of safety equipment (Headrite Frame) to provide children and young adults safety in football

Promote the health and wellbeing of all people in Galway City

€750

CEP 24

Galway Hibernians Football Club

Development of community facility / pitch  specifically for use by young people in the local community

Ensure Galway City is an equal and inclusive city / Promote the health and wellbeing of all people in Galway City

€11,548

CEP 25

Galway Simon Community

Purchase of vehicle for use in the expansion of the Community Support Service operated by Galway Simon Community

Ensure Galway City is an equal and inclusive city / Promote the health and wellbeing of all people in Galway City

€14,950

CEP 31

Ballinfoile Castlegar Neighbourhood Centre

Purchase of sports equipment for use by local organisations to run a range of sporting activities for the local area

Ensure Galway City is an equal and inclusive city / Promote the health and wellbeing of all people in Galway City

€3,977

CEP 32

Horses Connect

Purchase of a wheelchair ramp which will allow access to Therapeutic horse-riding for people with limited or no mobility

Ensure Galway City is an equal and inclusive city / Promote the health and wellbeing of all people in Galway City

€5,000

CEP 33

Ability West

Purchase a range of sensory equipment for use with children and adults with sensory processing difficulties

Ensure Galway City is an equal and inclusive city / Promote the health and wellbeing of all people in Galway City

€1,000

 

Total

 

€132,455
Men's Sheds under the Community Enhancement Programme 2018 – Grants Approved
| | | | |
| --- | --- | --- | --- |
| Project Reference No. | Group / Organisation | Description | Grant Approved  |
| CEP/MS/01 | Salthill Men's Shed | Purchase of equipment for woodturning | €1,449 |
| CEP/MS/02 | Croí na Gaillimhe SVP | Purchase of furniture for activities & new boiler | €2,610 |
| CEP/MS/03 | Ballybane Men's Shed | Purchase of tools for various projects | €869 |
| CEP/MS/04 | Cumann na bhFear Men's Shed | Funding to develop Beehive project and purchase of equipment for use | €1,449 |
| CEP/MS/05 | Shantalla Men's Shed | Purchase of equipment & tiles to fit out new disabled access toilet | €869 |
| | | Total | €7,246 |