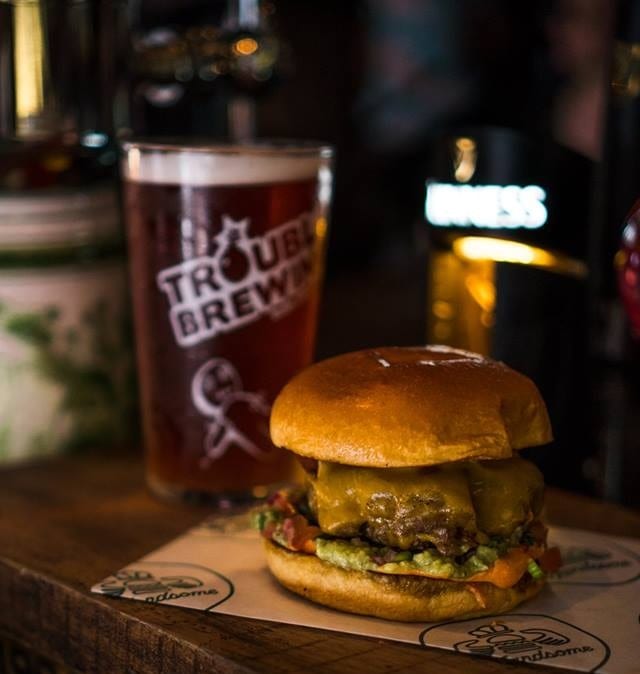 The hunt is on to find the best burger in all of Ireland this year, and it's up to the public to decide.
For National Burger Day 2019, the people of Ireland are being asked to decide who makes the best traditional beef burgers in Ireland in a competition run by Irish meat producers Kepak.
Last year in the inaugural competition Galway's Handsome Burger were the national runners up, with the top place going to the Hungry Moose in Kilkenny.
The local lads were also declared the best Gourmet Burger Specialist in Connacht.
Founded by friends Rory McCormack and Cathal O'Connor, Handsome Burger grew from humble beginnings as a market stall at different festivals around Galway.
But you can't hide good taste and despite some bumps on the road the business moved up and up, getting their first big break setting up in the kitchen of Caribou bar in Woodquay.
Now they are an award winning restaurant set up in their own permanent location on Dominick street and are recognised for making some of the best burgers in Ireland.
There are 13 businesses in Galway competing for the crown this year. In Galway city there is An Púcán bar, Forster Street; Handsome Burger, Dominick street; The Dáil Bar, Middle Street; Burger King, Tuam Road; Harry's Bar, Water Lane; the Menlo Park Hotel; the Ardilaun Hotel, Taylor's Hill; and Venezia Ristorante on Abbeygate street.
Competing out in the county are Kelly's Bar and Restaurant, Oughterard; the Merriman Hotel, Kinvara; Nico's, Ballinasloe; The Arches Hotel, Claregalway; Smyths Daybreak, Williamstown.
You can vote for you favourite at www.nationalburgerday.ie. All those businesses taking part are also part of a two for one offer on burgers open to hungry diners on June 20th.
photo: Handsome Burger/Facebook