Shopping local, staying local, and supporting local businesses is a mantra that people are taking to heart this holiday season, with local retail and hospitality businesses enduring a hard year, and just now opening up again.
The Connacht Hospitality Group is reopening its hotels and bars this Friday, December 4 as the hospitality sector returns to action moving out of the second lockdown period.
To encourage people to mix both shopping and staying locally this holiday season, the CHG has partnered with a number of popular Galway businesses.
Guests staying at any of the three hotels in the CHG, the iconic and newly refurbished Connacht Hotel, stylish boutique Residence Hotel, or the modern Forster Court Hotel can avail of discounts at four incredibly popular stores in Galway.
If you're staying at any of those three hotels, all you have to do is present their hotel keycard to receive a 10% discount for any purchases at Rituals Galway, Standún, and Ór Jewellery, and a fantastic 20% off at Claddagh Jewellery.
Rituals in Galway is a prime outlet for luxurious cosmetics located at 48 William Street in the city centre, with high-end hair and skin products, home fragrances, clothing and more on offer.
An Standún is a family owned shop offering a broad range of gifts and clothing, perfect for holiday shopping, including the iconic Aran Islands knitwear which is so loved by visitors to Galway.
For people taking a day trip out of Galway to take in some scenery along the Atlantic Coast or in Connemara, stop in to An Standún at either Spiddal or Moycullen.
Ór Jewellery have many stunning collections of gold and silver earrings, rings, necklaces and more on offer from a wide range of designers available to browse at their store on 42 William Street.
The fabulous Ogham Collection celebrates Ireland's Celtic history with a range of pendants featuring the ancient alphabet still found carved on ancient monuments.
Claddagh Jewellers on Mainguard Street in famed for their stunning productions of the famed Claddagh Ring, but has far more to offer in silver and gold Celtic jewellery for any occasion.
The Connacht Hospitality Group recently threw down the gauntlet for its intention to push through these tough time with the announcement of a new group brand that unifies all of their hotels and bars.
All three hotels are offering fantastic rates for people looking to get out of the house for a spell of luxury, while remaining safe, with prices from just €74.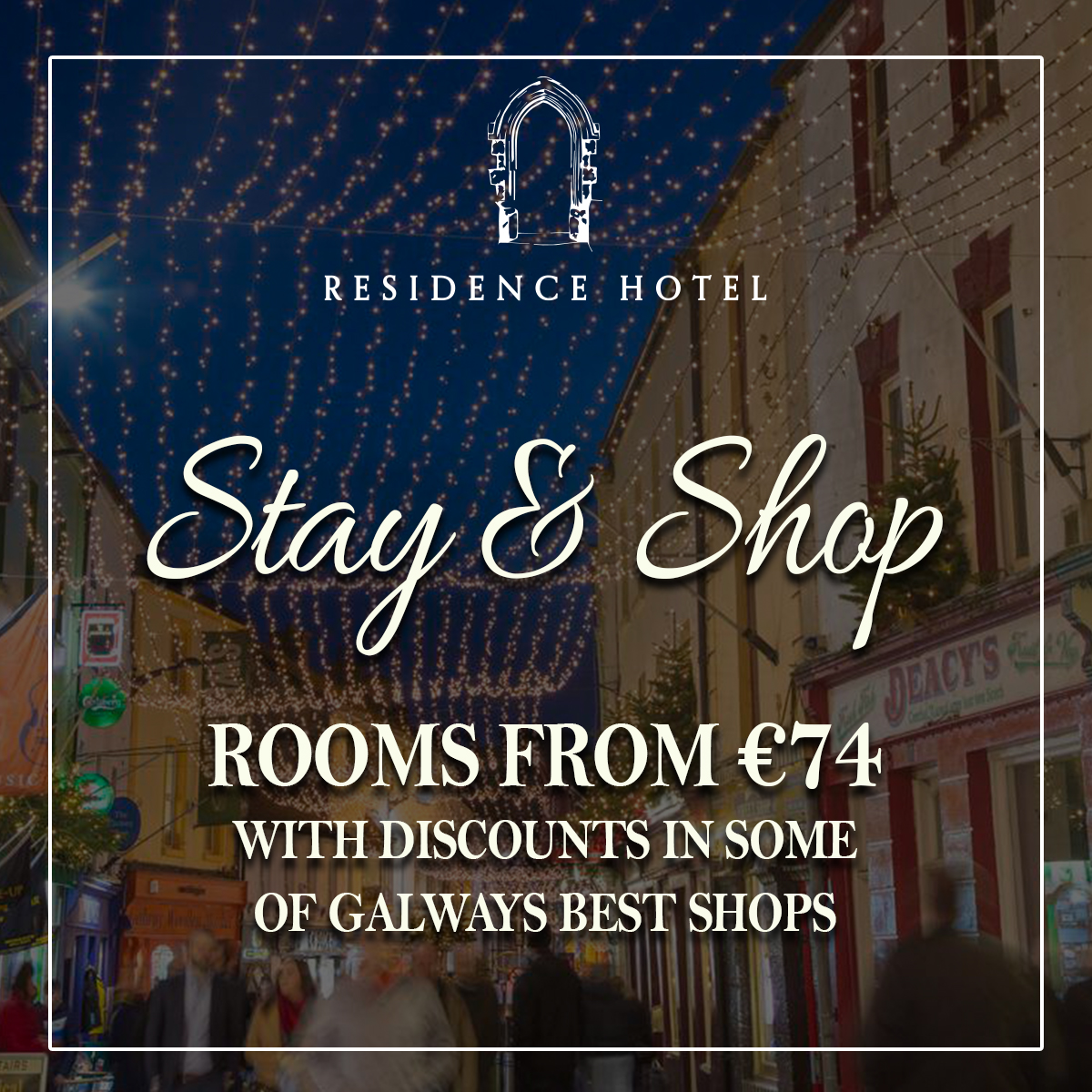 sponsored by the Connacht Hospitality Group