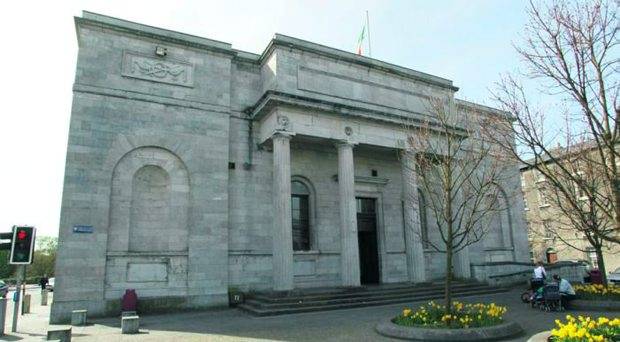 Two Gardaí had their lives put in danger when a man drove a car directly at them, forcing one officer to jump aside to avoid getting hit, and hitting a van with another inside according to a plea entered at Galway Circuit Court.
At Galway Circuit Court this week, Joe Sweeney said that he wanted to plea to the charges, and was making an another application for bail before being sentenced.
Sweeney, formerly of Portarlington Road, Portarlington, Co. Laois, has been in custody on these matters since August when bail was denied at Galway District Court.
He entered a plea of guilty to a total of nine counts on the indictment, which includes two charges of Endangerment by recklessly or intentionally engaging in conduct creating a risk of death or serious injury.
Along with endangering the Garda officers, Sweeney also pleaded to resisting an officer, criminal damage, three counts of dangerous driving, possession of cannabis, and refusing to give a blood or urine sample after being arrested.
The charges stemmed from an incident on May 12 of 2019, where Sweeney put the lives of two Gardaí in danger when he drove a car directly at them on the Tuam road in Galway city.
One Garda was forced to jump out of the way of the oncoming car in order to avoid being hit by it, and another officer was in a Garda van which he struck with his car, damaging the front driver side of the van.
He was arrested shortly afterwards by the same officer who had to jump out of the way of his car, and violently resisted arrest.
Mr Sweeney's barrister said that he is well aware that he is going to be going to prison for a significant length of time, and was seeking bail before sentencing to put his affairs in order.
He needed some time to say goodbye to his family and arrange for the animals he owned to be properly cared for.
Judge Rory McCabe granted bail with his own bond and independent surety of €500 each, and with the condition that he sign on once a day at Kildare Garda Station, and to reside at an address at Monasterevin, Co. Kildare.
Judge McCabe also directed the preparation of a probation report and adjourned sentencing to March of next year.