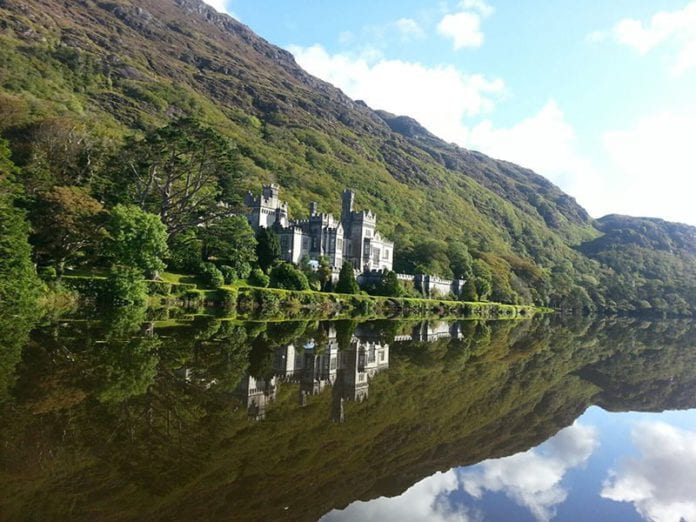 Kylemore Abbey and Walled Gardens are putting on a display of local Irish folklore this month for kids and families to celebrate Samhain traditions.
On Sunday, October 27 from 2:30 – 5:30pm at the Kylemore Estate people can celebrate the ethos of Samhain, waving off the Autumn and welcoming the Winter with a host of events.
Discover the tradition of turnip carving instead of the usual pumpkins for Halloween lanterns, meet the age old Irish Púca or Ghost of Samhain, have your fortune told by the gypsy fortune teller and receive a protective charm from the Connemara Cailleach, known in English as a wise woman.
Don't worry about going hungry if you take a trip out to Connemara for the day as guests will be able to enjoy plenty of homemade traditional Kylemore Barmbrac and colcannon.
The food is being made special for the day by the Head Gardeners Cook, a very superstitious woman full of pisroegs about pucas, and spirits, so listen closely to what she says.
A procession through the beautiful Victorian Walled Garden in all its Autumn splendour, ending at a Samhain bonfire, will be led by the Connemara Cailleach and a traditional fiddler.
After spells have been cast and wishes made it will be time to enjoy music, sean nós dancing and hot chocolate by the blazing fire.
But the celebrations aren't confined to one location, elsewhere on the estate families will be able to make their own wand at the Fairy Village, giving the kids an entirely disproportional sense of power, or go on a nature walk with the Head Gardener.
Names and markers of those gone before us can be added to a traditional remembrance tree to mark the start of the traditional month of the holy souls in November.
Entry prices for this event are €28 for a family with kids under 10 years old, or €37.50 if they're over that. Adult tickets are €14, students and kids over 10 cost €10 apiece and kids under 10 go free.
When you book online and in advance discounts  will apply, so please log onto www.kylemoreabbey.com or follow the latest news and updates on Facebook, Twitter and Instagram.
This Samhain celebration also includes access to the new €3 million Kylemore Abbey exhibition, from Generation to Generation, as well as the Neo Gothic Church and the estate.