A Galway mother is one of 35 individuals taking part in the 'Through Their Eyes' Campaign which has been launched online by a Cork mother with the aid of Asiam Ireland.
The 'Through Their Eyes' campaign is an online campaign which has been set up by a young Cork mother Nicole Duggan (My Boy Blue), in order to raise awareness for autism and all proceeds raised will go to My Canine Companion (Dogs for Autism).
Nicole with the aid of her blog My Boy Blue has been documenting the life of her four year old son Riley, who has autism and somewhat of a fascination with Supervalu.
https://www.facebook.com/myboyblue2017/videos/pcb.1383391211713927/1383389115047470/?type=3&theater

May 4, 2017 ·
So today our local Supervalu, Ryan's SuperValu Glanmire made Riley's day❤
As I have said before Riley's new fascination is Supervalu. Anything to do with the Supervalu logo and he is in LOVE. He has a real rewards card in his hand from morning until night.
Today I said it to the girls at the customer service desk, and they could not have been more helpful or been nicer about it❤ they gave me some Supervalu stickers for Riley and special offer signs for him and his reaction was PRICELESS!
The smile on his face was just amazing❤ he has now turned his new shop into Supervalu at home, his new trolley into a Supervalu trolley and he even turned a white van into a supervalu van that looks like one of the delivery trucks 🙈He has not stopped playing with them all evening❤
Something so small to such a big business can make a child's whole day, if not his whole week❤
Thank you so much to Elaine and the girls in Supervalu for making my little boy's day❤ Riley is officially the happiest ever!
The idea behind the online campaign 'Through Their Eyes' is that 35 individuals:parents, siblings, SNA's, and OT's will take over the 'Through Their Eyes' Snapchat account everyday for the entire week as they discuss both the positives and also the challenges of autism.
My Canine Companion is a national charity which was founded on the 16th June 2011 by Cliona O' Rourke with the main purpose being to provide highly trained and skilled service dogs to people with disabilities, particularly autism.
"We are committed to helping children with autism and their families gain independence, companionship and safety through the provision of highly trained and skilled Service Dogs.
"As a small organisation, My Canine Companion provides an outstanding, customised and individualised service which meets the needs of each individual client.
"Our Service Dogs are fully trained to the standard of Assistance Dogs Europe, (ADEu). Each Service Dog costs the charity just over €10,000 to train. The period of training covers the two years from birth right through to graduation as a Service Dog."
The 'Through Their Eyes' Campaign aims to raise at least €10,000.00 for My Canine Companion and all donations are welcome here.
https://www.facebook.com/myboyblue2017/videos/1702680629784982/
35 people 7 days 1 goal To spread autism awareness😊 Ye all saw the video of us adults taking part. Now check out some of the kids. Everything has been kicking off over on snapchat 😍 We are so close to our target of 10k!! Please donate ALL money goes to My Canine Companion, autism service dogs https://www.idonate.ie/throughtheireyes Don't forget the campaign song in this video, called 'through your eyes' written by Tom Lucey and produced by 'little Dylan studios' is available for streaming on Spotify and for download on the iTunes Store and 100% of the money raised is going DIRECTLY to my canine companion 🎉🎶❤
Posted by My Boy Blue on Thursday, March 29, 2018
Jessica Joyce who was born and bred in Galway is one of the 35 individuals taking part in the 'Through Their Eyes' Campaign. Originally Jessica had been involved with the behind the scenes and the build-up to the campaign but her takeover will now happen on Sunday April 1st at 1pm. Until then you can follow Jessica on her own Snapchat account here.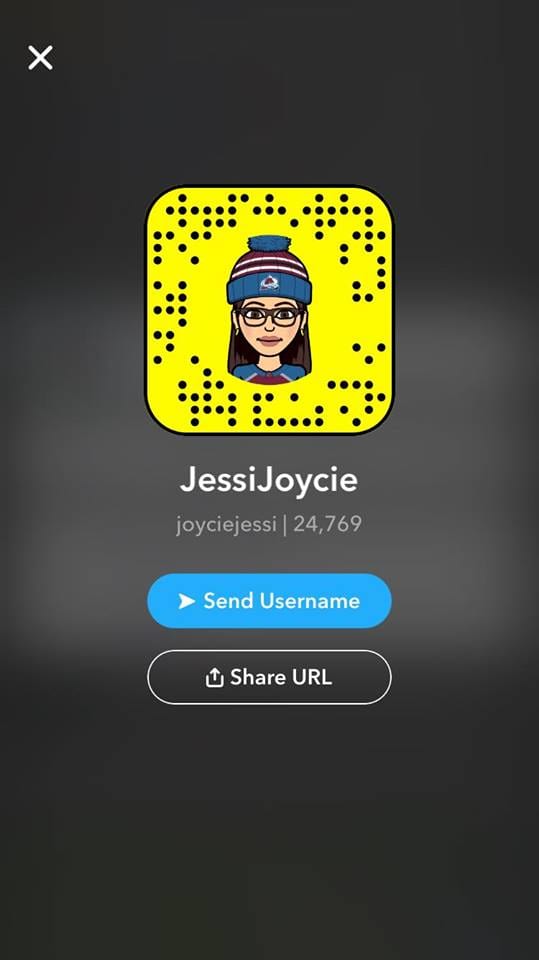 Jessica is the mother to two boys Luke (11) and Sam (6) who are both on the Autism Spectrum. Luke is on the moderate to severe spectrum while Sam is a little milder on the spectrum. Jessica spoke about both Luke and Sam and how both of them are affected in different ways.
"Luke who's now 11, was diagnosed with Autism at the age of 5 and he has about 30-40 words. He uses one word here and there but can't form sentences. He's currently at the level of an 18 month old.
"Sam then is a little milder than Luke and he has a few more words but he can't form sentences either."
Jessica and her husband both work full time so when the boys finish school at 2pm and 3pm, Jessica's mother minds them until she finishes work in SAP Parkmore, usually around 6pm.
"SAP actually has an autism at work scheme where they are committed to employ a percentage of autistic people."
We focus on everyone's unique ability to contribute, rather than a person's perceived limitations. This view has helped us see new possibilities. SAP's internationally-recognized Autism at Work program is a shining example of this commitment, with nearly 120 colleagues on the autism spectrum on-boarded and the program in nine countries. By embracing differences, we help spark innovation — while challenging assumptions and inspiring change. – SAP
Jessica spoke about the challenges that come with communication and the heartbreak at not being able to tell her children that everything is going to be ok.
"I have a lot to be grateful for but it's also very difficult. The kids struggle everyday and it's hard to explain why. I have no idea what is going on in their heads. When my child is sobbing I can't say to him, don't worry it's going to be ok, because he doesn't understand. That for me is the hardest part.
"Autism affects both my boys in different ways. With Sam he gets anxious when getting into a car. He always has to have the drivers door open before he sits into the car. He also doesn't like to be in a room on his own. Some aspects affect those with autism in different ways.
"I have always had a positive attitude towards autism, and I am excited at the prospect of the 'Through Their Eyes' Campaign helping people – to show new mams and dads that their not on their own.
"The reaction this campaign has gotten is amazing. People are blown away by it and if it does nothing but show people to be more mindful, that the child may not be 'just bold' then it has been all worth it."
Support Services for Autism in Galway are fairly limited, but one support service that Jessica touched on was GAP.
"GAP is a great support but it is completely dependent on volunteers. GAP had originally been set up by a group of mothers and to this day it is still mainly run by mothers. They are under resourced and depend on fundraising, but at the same time give great support."
GAP are holding an information day in the Galway Shopping Centre, Headford Road, on Easter Monday, April 2nd. They will have an Information Stand, Sensory Chill Out Zone, Easter Arts & Crafts, Facepainting & more.
To get more information on the information day you can contact coordinator@galwayautismpartnership.com.
Autism affects families and those who are themselves autistic in different ways. 'Through Their Eyes' Campaign highlights this.
https://www.facebook.com/myboyblue2017/videos/1703734626346249/
Through Their Eyes has had a lot of adults speaking. But it was time to hear from a child on the spectrum Meet Katelynn. Katelynn is 8 years old, and she is autistic. Katelynn is going to change the world, one attitude at a time 😍

Posted by My Boy Blue on Friday, March 30, 2018
https://www.facebook.com/myboyblue2017/videos/1702847686434943/
When I set up Through Their Eyes I was lucky enough to get to know this girl, and I instantly knew she had to be on the panel. Seonadh tells her story of her little brother Tiernan and how life is being a sibling to a child living with Autism. What a lucky little boy Tiernan is to have her as a big sister. This girl is gonna change the world!!! One of our most loved take overs so far😍

Posted by My Boy Blue on Thursday, March 29, 2018
The "Through Their Eyes Campaign" has become an internet sensation with big Snapchat names showing their support. FacesbyGrace a beauty blogger took over the snapchat account for a while yesterday. ClaireBalding's husband and SNA Ian is also involved in the campaign. James Kavanagh, Rosie Connolly, Ali O' Leary just to name a few, have also become involved in the campaign
The song Through Your Eyes has been written and is sang by Tom Lucey of Killarney and reached the no.4 spot on iTunes. 100% of downloads from iTunes and streams on Spotify go straight to the charity also.
Jessica Joyce, is really excited to take over the "Through Their Eyes Campaign on Sunday April 1st at 1pm. With it being Easter Sunday most of us will be scoffing Easter Eggs on the couch, which means looking for something to watch on the telly right? Instead tune in to the Snapchat takeover and watch our Galway Girl talk about her experiences.
To find out more about the campaign you can follow My Boy Blue on Facebook and to donate to such a worthy cause follow this link.