Ballinasloe resident Eamonn Conway has embarked on raising funds after he witnessed the lack of clean water upon visiting Cambodia recently. 
Originally from County Mayo, Conway visited the "Angkor Wat" in March 2018 as part of his bucket list of visits to see some of the world's ancient wonders.
Angkor Wat was built in the first half of the 12th century (113-5BC). Estimated construction time of the temple is 30 years by King Suryavarman II, dedicated to Vishnu (Hindu), replica of Angkor Thom style of art.
It is generally accepted that Angkor Wat was a funerary temple for King Suryavarman II and oriented to the west to conform to the symbolism between the setting sun and death.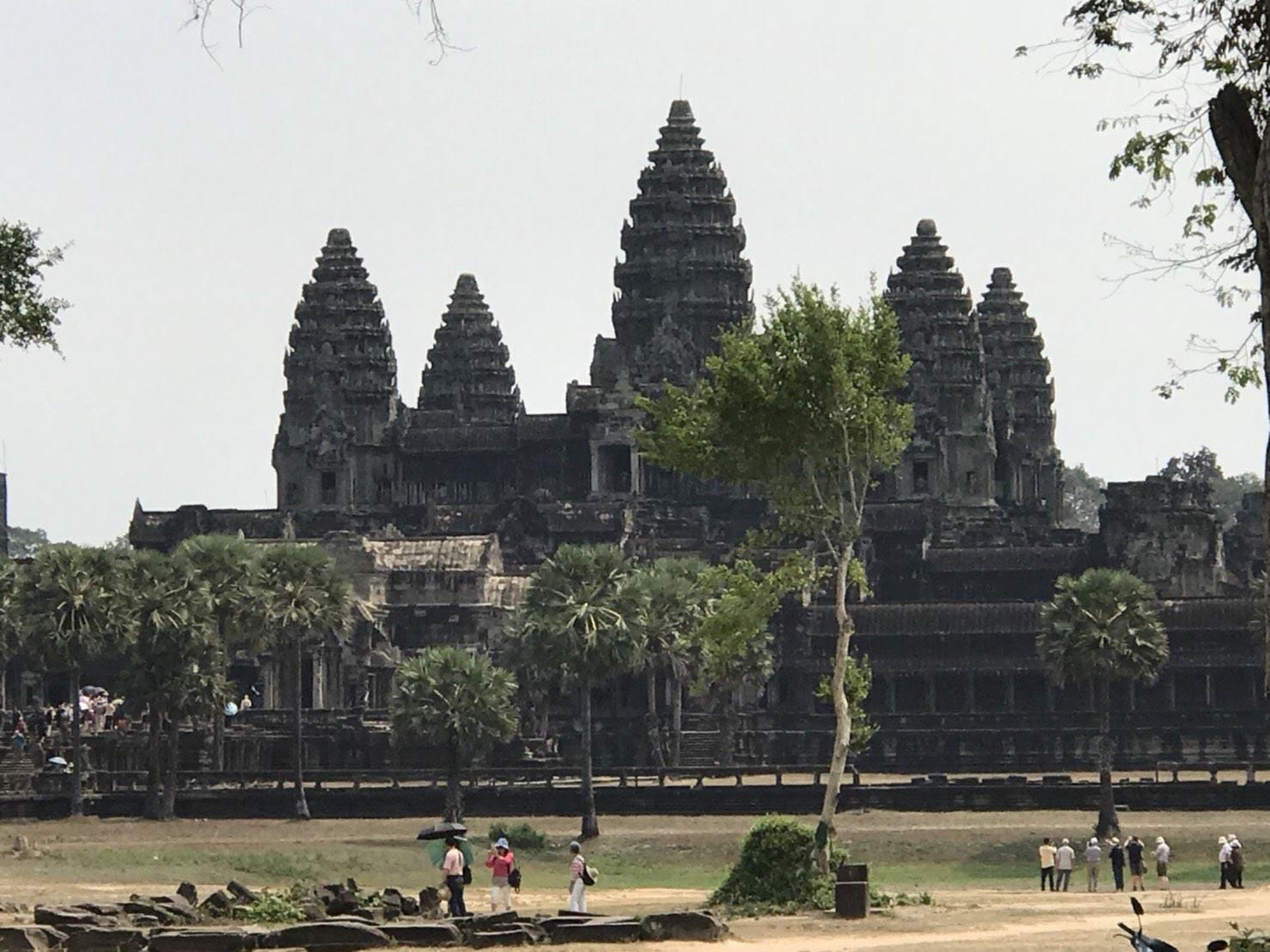 Whilst touring this country, Conway came across a gentleman doing things on the ground including building wells.  Kim Seang Le lived through Cambodia's civil war in which many people were killed and houses were destroyed and go the idea to help by building wells for clean water.
Since 2005, Kim, a tour guide, has received funds for building the water wells and also hopes to raise funds for school equipment and transport for children going to secondary school.
After visiting Cambodia, Conway was very much taken by each country and in particular to the plight of the Cambodians after years of hardship what with the killings and starvation. The whole country disintegrated and there is still widespread poor water supply and also dirty water.
On returning home, he has been fundraising to build water wells costing €220 each, that includes 10 years maintenance free. This is really a great return for a little outlay.  If one contributes to this cost, you can have your name on the plaque with your country or City crest.
If anybody wants to get involved, they can get more information by contacting Eamonn at eamonn@elivefree.net or ringing 086 8972776.
Likewise, Kim in Cambodia is also contactable on angkorweltwunderkhmer@gmail.com
Donations can be made directly to the GO FUND ME PAGE "Water is Life in Cambodia" which is available on the below link and that page also gives more information regarding the hardship suffered by Cambodians in the current day.
https://www.gofundme.com/3auaq-water-is-life-in-cambodia