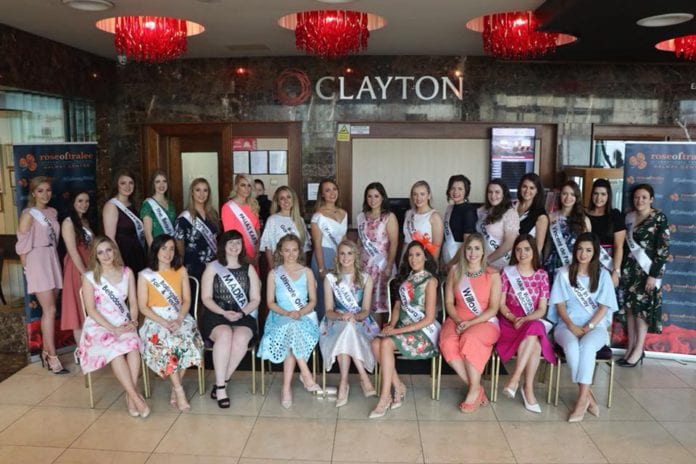 The 2018 Galway Rose Selection will be held at the Clayton Hotel Galway, tomorrow evening Saturday 19th May from 7pm.
Current Galway Rose Niamh Elwood hands over her title at the 2018 Galway Rose Selection tomorrow evening having spent a great year as an ambassador for the City of the Tribes.
This years selection is set to take place in the Clayton Hotel Galway tomorrow evening Saturday 19th May from 7pm.
A great night of entertainment very much like what you'd see on tv from the Rose of Tralee Festival is being organised. Galway Bay's Ollie Turner will be the MC for the night & Seán Rowland will be the musical director.
Galway's Katelyn Molloy will provide entertainment during the night and DJ John Murphy will keep the party going after the 2018 Galway Rose is announced.
You can get your ticket for the night from your local Rose or alternatively you can get them at the door on the night.
Doors are set to open at 6.15am so you should arrive early and be ready and willing to support your local Rose.