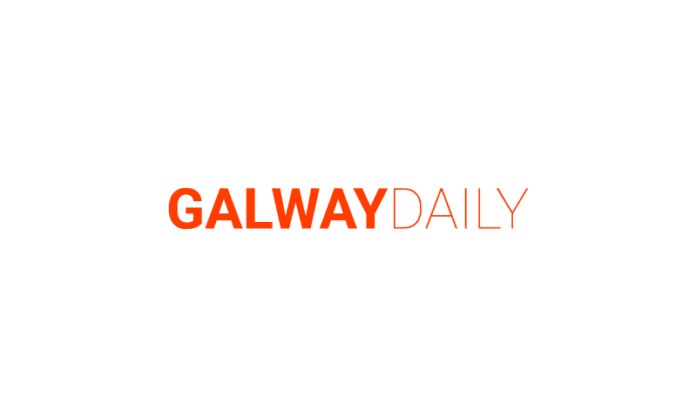 A trail of destruction led right to a truck that backed into the front door of a family home, and caused much other damage before being abandoned by its driver.
Brendan O'Shaughnessy, with an address at Balrobuck, Corrandulla, was convicted in his absence of multiple road traffic offences dating back to 2017 at Galway District Court.
Mr O'Shaughnessy was not in court for the hearing, having apparently told his barrister Mr Gary McDonald just that morning that he was "up the country" for work.
However Judge Mary Fahy said that the hearing would go ahead in his absence, as it had been listed multiple times, and this was the fourth time that gardaí and witnesses had come into court.
Francis Devane gave evidence that on August 16 of 2017, he was upstairs at home in Drumgriffin, Corrnadula, when "there was a loud band and the whole house shook."
He ran downstairs to see a truck crossways in the street outside his house, which had just backed into their front door.
The truck had also struck a stone wall, he said, and traffic was building up on the road behind it after it tried to make a turn it couldn't complete.
He said that he saw a man sitting in the front of the truck, looking like he was in a "daze", and then took down the truck's licence plate number, before seeking to follow the trick himself.
"He was literally driving up in ditches, there was grass all over the road," Mr Devane said of the trail of damage he followed, adding that there were also "signs knocked out onto the road".
He found the truck in the driveway of a house and yard, then called the Gardaí to report its location. When Garda Kevin Noone arrived on the scene he pointed the truck out to them.
Garda Noone said that he was in the Claregalway area when he received a call about a vehicle backing into a house.
He searched the area for a time, but was unable to find the truck, before getting another call which led him to the house and yard, where he met Francis Devane, who said he was the one who was called.
The truck was in the driveway of this house, which also seemed to be used as some sort of commercial garage he said, with numerous vehicles in the yard and around back.
Garda Noone spoke with a Teresa O'Shaughnessy there, who said that she didn't know whose truck it was, and that someone had dropped it off there.
When he inspected the truck in the yard there were clear signs of damage Garda Noone said, noting that the red reflective straps on the rear were gone.
The left side of the truck had also "collided heavily" with something, with visible damage to the left wing and front bumper, and the wing mirror was gone completely.
Brendan O'Shaughnessy was the registered owner of the truck, Garda Noone told the District Court, having bought it in Limerick just a few days beforehand.
At the scene of the crime in Drumgriffin there were clear markings on either side of the Devane's front door where the truck had hit the wall.
When asked about the damage to his house, Francis Devane said it was "minimal", but that "It's the principal of the thing. Coming into your house, where your kids are."
A concrete bollard across the street had also been hit by the truck, and Garda Noone found it's licence plate there, having been knocked off by the impact.
When Garda Noone did get in contact with O'Shaughnessy, he said that "some fella from Roscommon" had been driving the truck, the court heard, and that he didn't really know the man's name.
Mr McDonald had very questions for either Mr Devane or Garda Noone, saying that he was unable to take the matter any further without instructions from his client.
He said there was no direct evidence that O'Shaughnessy was the driver of the truck, other than a vague description of a man given by Mr Devane.
Judge Fahy convicted O'Shaughnessy on all charges except for not having road tax. These included failure to produce a certificate of roadworthiness when required by the Gardaí, allowing a commercial vehicle to be used without said certificate, driving without insurance, and driving without a licence.
He was also convicted of failure to give a name and address to Gardaí where there has been a suspected offence using a vehicle, and failure to produce a certificate of insurance when required.
The court also heard that O'Shaughnessy has eleven previous convictions, mostly also for road traffic matters, and was disqualified from driving when this event took place.
Judge Fahy noted that although there were no injuries in this case, "there was damage done to someone's private residence, which is always serious."
Of the multiple delays in getting the case to hearing, she said "This court has bent over backwards to help this man, who has shown utter shown utter disregard for the court."
She awarded €500 in witness expenses to cover the four times Mr Devane had come to the court, and the first day when his wife was also present.
A bench warrant was then issued for Mr O'Shaughnessy's arrest for sentencing. "I don't think this man has any notion of coming in," Judge Fahy said, issuing the warrant.