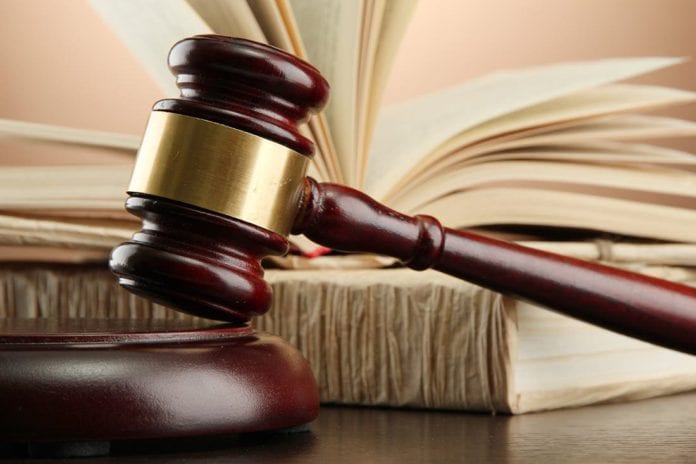 A feud between families spilled out onto the streets at Woodquay when one man smashed in the windows of a car while the occupants were inside.
The court heard that on April 8 of last year gardaí received reports of a man smashing in the windows of a car at the traffic light junction in Woodquay.
When Garda Jonathan Durkin arrived at the scene he observed a car with two broken windows, the occupants of which identified a Daniel Donovan as the one responsible.
Mr Donovan (22), of Corribe View, Castlegar road pleaded guilty to criminal damage, assault, and production of an article capable of inflicting an injury at Galway District Court.
Cctv footage taken from the area also showed him breaking in the windows with a large wooden tool handle.
One of the people in the car sustained cuts to his hands when he shielded his face from flying glass, though he did not attend hospital for treatment, which was the reason for the assault charge.
The injured parties were asked by gardaí and did not wish to attend court or provide a victim impact statement.
Solicitor for the defence Valerie Corcoran said that this incident was prompted by difficulties between their two families which she said have since been resolved.
She added that this wasn't a planned crime, and the reason Mr Donovan had the tool handle with him at the time was for herding animals.
The prosecuting sergeant said that this took place at 5pm on a Sunday in the middle of the city when there would have been families around.
"It's barbaric, it's actually barbaric," Judge Mary Fahy said of the incident.
Mr Donovan received a nine month sentence for the assault charge, five months concurrent for the criminal damage, and three months consecutive for the production of an article.
The sentence was suspended in its entirety for two years, with a condition that he stay away from the injured party and his property.