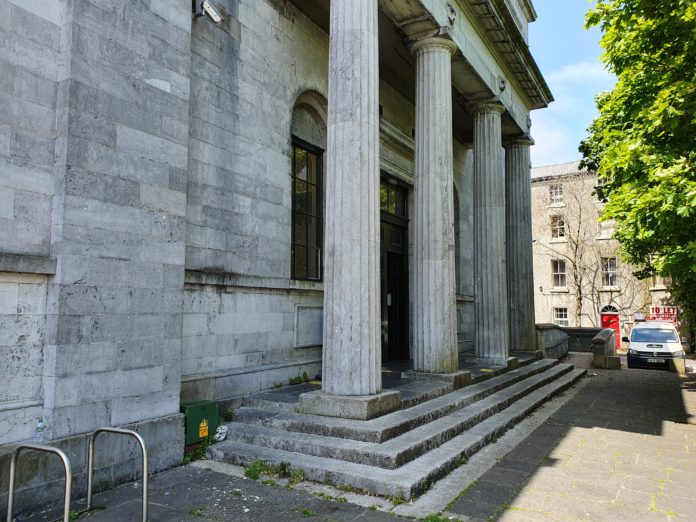 A 22 year old man faces up to three and half years in prison for brandishing a knife at a woman over a seemingly petty car issue.
Judge Brian O'Callaghan said that Oisín O'Laoi, of Cregg, Leitir Mullen, had committed a "most frightening offence" when he waved a knife under a woman's chin.
The offence took place at the victim's house in Carraroe in the early hours of the morning of December 5, 2018.
Mr O'Laoi appeared before Judge O'Callaghan for sentencing at Galway Circuit Court, after pleading guilty in February to a single count of the production of an article capable of inflicting serious injury.
The case had been listed for trial that day, and a jury sworn in, before he changed his plea to guilty.
Garda Brendan Folan gave evidence to the court that he took a statement form the victim, a Sally Wallace, that in the very early hours of the morning she and her son were woken by loud banging on the front door, and incessant ringing of the doorbell.
She went downstairs and answered the door to O'Laoi, who seemed to have been drinking and started yelling at her.
He was demanding that her son come out, and when she tried to close the door he stuck his foot in to block her.
The son came downstairs and tried to calm things, the court heard, and she told O'Laoi to come back in the morning.
This was when he pulled a knife from the waistband of his trousers, and swiped it under her chin.
The son had sold a car to O'Laoi, and he had come round in the dead of night demanding the logbook for it.
Eventually, Mrs Wallace managed to push him back and shut the door on him. Her son called the Gardaí, who arrived at around 1:50am that morning.
Mrs Wallace wrote a victim impact statement which was read for the court by Mr Conall MacCarthy BL for the prosecution.
In it she said that she was extremely scared when O'Laoi began waving the knife around, and thought that he might cut her throat.
As he was leaving, she heard him bury the knife in their front door, she wrote, and say that he would be back.
The day of the trial, she was in court ready to give evidence, and said that she was very relieved when a Garda told her that he had changed his plea.
Despite this, she added that "some of that fear will remain with me forever" after this incident.
Garda agreed with Mr Clancy that O'Laoi had developed a drinking problem at a young age when it was put to him, and that he would be a far better person if he could solve this problem.
Mr Clancy said that the probation services have gotten his client a place in a residential rehab programme, the first time he had done so.
The court also heard that O'Laoi had 57 previous criminal convictions, mostly for road traffic matters, and was on bail at the time of this incident.
Mr Clancy said that he had served eight months in prison before being released last August, his first long sentence, and that this had a sobering effect on him.
He had not come to any Garda attention since then, Mr Clancy said, which was accepted by Garda Folan.
Mr O'Laoi was 19 at the time this happened, Mr Clancy said. He currently lives with his partner and has a steady job, which will be there when he gets out of treatment.
Mr Clancy said that his client wanted to apologise for his actions. He had known the victim for many years, having been friends with her son growing up.
Judge O'Callaghan said that O'Laoi had "armed himself with a knife" and gone to another person's home, where he invaded the victim's privacy and threatened her.
The judge added that, as far as the court was concerned "to arm oneself with a knife is the same as arming oneself with a loaded gun. It is a weapon of destruction".
He said that this offence stood at the more serious end of the scale, with multiple aggravating factors, including the clear premeditation.
The "very late" plea offered very little in the way of mitigation the judge said, also stating that he "shudders to think" what O'Laoi would do over something serious, if he could do this just because of a logbook.
He set the appropriate sentence at three and half years in prison, but put the case back to November for finalisation, adding that "no commitments or promises" were being given.
Mr O'Laoi was remanded on continuing bail terms, with the added condition that he must comply with all directions given by the probation services.