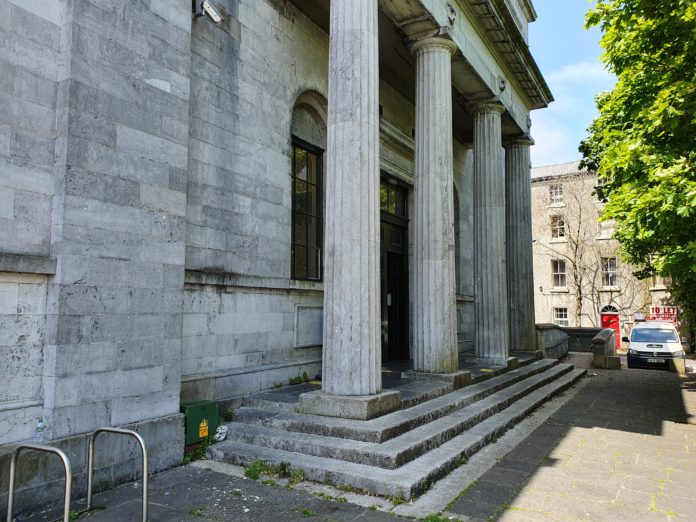 A man who attacked his brother and sister-in-law with an iron bar has been given one last chance to work with the probation services.
Martin Cleary (38), of Lois na Coille, Ballybane, pleaded guilty to assaulting his brother and sister-in-law, as well as criminal damage.
Facts were heard before Judge Brian O'Callaghan at Galway Circuit Court, where Gardaí said that he attacked his family because he thought he deserved a council house they got.
On May 21 of 2019, Gardaí attended a home in Fana Glas, Doughiska around 7:40pm, where they found a man being treated by an ambulance for a laceration on his arm, and multiple bruises.
The court heard that the man and his wife were attacked by his brother Martin with an iron bar as they arrived home in their car.
After first attacking his brother, Cleary smashed a window on the other side of the car, and hit his sister in law multiple times with the iron bar.
She was able to grab ahold of the iron bar, suffering injuries to her hand, but he grabbed her phone off her before fleeing. The phone was not recovered.
Sgt Diarmuid Clooney told the court that the assault was fully captured on cctv, and matched what the injured parties said.
Judge Brian O'Callaghan said that the report from the probation services he had was damning, noting that Cleary showed no remorse or understanding.
He had refused to admit responsibility for the assault, placing the blame on others.
Defence Barrister Ernest said that he was instructed to offer a full apology to both injured parties, and a letter of apology was also handed in to the court. 
The court heard that Martin Cleary had 36 previous convictions, and had received a suspended sentence at Galway District Court the day before this incident.
It was not clear how long this was for, but Judge O'Callaghan noted, "It was certainly suspended for more than a day".
Judge O'Callaghan said that the only reason that Cleary wasn't going to prison immediately was because Sgt Clooney said that he had not gotten in trouble since 2019.
He adjourned the case to December 16 for Cleary to have one last chance to engage with the probation services, on the basis that he must be properly remorseful.