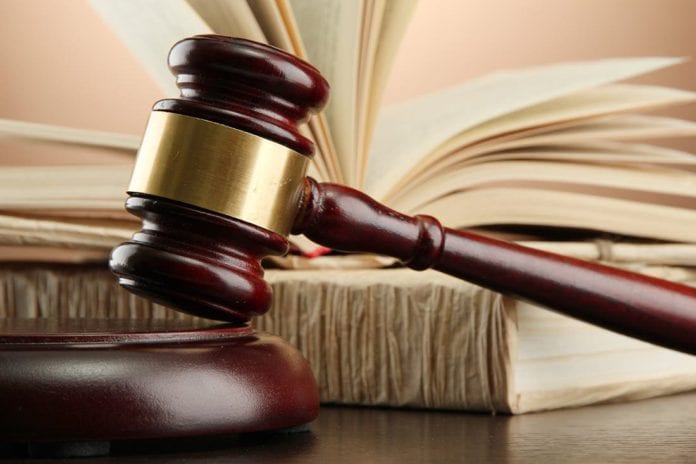 A man was jailed at Galway District Court this week for threats to kill his wife who has a barring order against him.
The Court heard that on July 24 of last year, Lewis Sindimwo (32) made threats to kill his wife to another person while he was staying at Fairgreen Hostel.
Garda Maria Freely gave evidence to the court that Sindimwo had made multiple threats to the life and safety of his wife.
Simdimwo said that he had people watching their house and that if she and their kids went back to Africa they would be "clipped".
He also threatened that he would "leave them up in Bohermore", later adding that he meant the cemetary.
The woman was told about the threat to her life by the gardaí and gave a statement where she said she was afraid for her safety.
When testifying in the District Court the woman also said that while Gardaí could not tell her at the time who had made the threat, she believed it was Sindimwo and that he could carry it out.
The two met in Ireland in 2010 and were married a year later. They separated in 2017 after she said he became violent to her, especially when he had been drinking.
When questioned by Gardaí, Sindimwo said that he had been drinking that day and didn't mean what he said.
He added that he was angry because he hadn't seen his kids and added "I didn't know by saying words I could get in trouble" when asked by gardaí about his comment on having his family "clipped".
Gardaí also brought up his claim that he was having her home watched, and while Sindimwo said this wasn't true, "all I would have to do is make two phone calls and I would know where she is".
Mr Sindimwo's solicitor argued that in order for a threat to kill to meet the level of being a criminal offence there has to be an intent by the one making the threat that the other person will believe it.
He said that in this instance Sindimwo can't have expected or intended that his wife would know about this since there was no effort to make them to her.
Judge Fahy dismissed this, saying that she did hear about it because it was reported to the gardaí.
By her own testimony the woman clearly was afraid that the threat could be carried out, Judge Fahy added.
Sindimwo, who is currently serving a three year prison sentence for an unconnected case, was previously convicted in 2017 of assaulting his wife.
"I believe this was a serious threat relayed to his wife," Judeg Fahy said, "To say he was off his head with drink is no excuse".
She sentenced Sindimwo to a 12 month prison sentence, the maximum which the District Court can impose for a single offence.
Those 12 months will begin after the completion of the three year sentence he is currently serving.