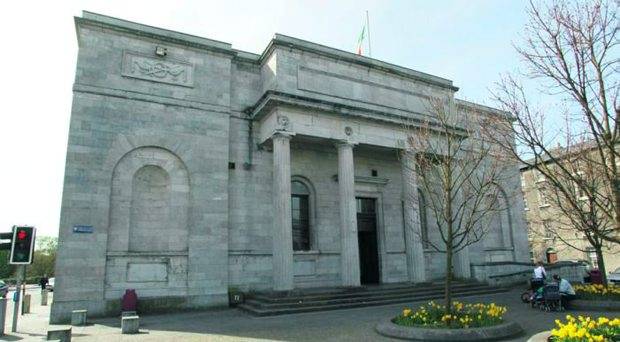 One Christmas Day celebration broke from the normal pace of events last year when drinks between friends turned into a vicious knife attack.
Cian Cantwell (26), previously pleaded guilty to charges of assault and burglary at Galway Circuit Court for attacking another person with a knife and stealing items from that home.
Last Christmas day Cantwell, from Ard na Gaoithe in Galway city, was invited over for drinks by Colin McDonagh to the house at Grattan Park where he was renting a room from his aunt.
The court heard that both had been drinking heavily that day, consuming beer, vodka, whiskey and drugs.
While over at Mr McDonagh's room Cantwell took a phone call from his girlfriend that turned into an argument.
Mr McDonagh attempted to calm Cantwell down, but this turned into an argument itself, and the two soon began to fight.
Gardaí told the court that Cantwell got the better of the fight and began choking Mr McDonagh and wrestled him to the ground.
This was when he grabbed a nearby knife and began stabbing and slashing at Mr McDonagh.
The Court heard that McDonagh was first stabbed four times about the head and on his right forearm.
This was followed by three slashes to his face, more stabs with the knife in his right leg, right knee and left chest, and three final slashes to his back.
Fearing for his life Mr McDonagh manged to get free and fled from the house before collapsing on the side of the street.
A neighbour who had seen what happened called the gardaí and emergency services, while someone else informed Mr McDonagh's mother who rushed to the scene.
In a victim impact statement Mr McDonagh spoke about the trauma that his mother endured finding him bleeding at the side of the road.
She went inside the house and confronted Cantwell emerging from a different room than the one that Mr McDonagh rented, with several mobile phones that were not his.
When gardaí arrested Cantwell near the scene they found him in bloodstained clothes and in possession of three mobile phones and multiple items of jewellery which he had stolen from the house.
Colin McDonagh told the Circuit Court that the scars on his face are the first thing he sees in the mirror each day, and that the physical damage is matched by the emotional trauma, with flashabacks and nightmares persisting to this day.
"Christmas for me and my family will never be the same," he added.
When gardaí arrested Cantwell they couldn't interview him until the next day due to his intoxicated state.
Cantwell, who has 25 previous convictions, has a history of addiction and homelessness.
His solicitor said that he didn't realise what he had done until later, and that in the time since counselling has shown him the "outrageous nature" of his actions.
Judge Rory McCabe said that while he may have been intoxicated, no one forced his hand, adding that "on the face of it, it seems Mr McDonagh was lucky to survive".
The judge said that "to add insult to injury" Cantwell "rifled" through other people's belongings after the knife attack, and said that Me McDonagh "has to live with the scars" of what happened.
At the time of this incident Cantwell was out on a suspended sentence of two years for prior offences.
The prosecution sought to have this sentence reactivated due to the fresh offences, which the court granted.
Judge McCabe imposed a three year sentence each for the assault and burglary to be served concurrently, with the final two years suspended.
This sentence will begin after the termination of the reactivated two year sentence which had previously been suspended.