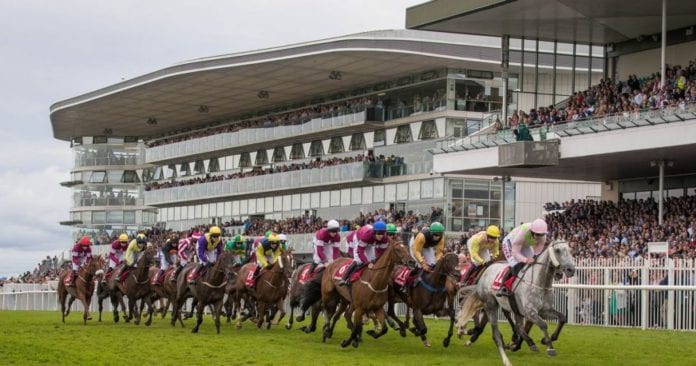 The Galway Races are returning for a three day festival this bank holiday weekend, with the Race in Pink event for breast cancer research at its core.
Last year the National Breast Cancer Research Institute was asked to hold a dedicated fundraiser for the October Galway Races.
The huge success of that day, raising more than €95,000, meant that it was only natural for 'Race in Pink' to return this year to support the cause.
Race in Pink raises funds for the National Breast Cancer Research Institute based out of the Lambe Institute at NUI Galway led by Professor Michael Kerin.
Speaking about the upcoming 'Race in Pink' fundraiser Professor Kerin said that the institute is grateful to the Galway Race Committee for helping them improve diagnosis and treatment of breast cancer.
"Based at the purpose built Lambe Institute for Translational Research on the grounds of Galway University Hospital, we are in an ideal position to make important discoveries and make changes that have real implications for breast cancer patients."
"Our research is relevant to everyone and focuses on such diverse areas as genetics, tumour markers, novel therapies, better diagnostics and reconstruction."
"We are very excited to partner with such a historic and forward-thinking West of Ireland brand as the Galway Races and we look forward to a wonderful event".
The October Galway Races will take place as a three day festival this weekend from Saturday, October 26 through to Monday, October 28.
The Race in Pink event will take place on Sunday, October 27 and more than 50 tables have already been sold for people looking to help support breast cancer research.
Monday sees the return of our annual 'Student Race Day' in conjunction with NUIG Rugby Club and Voluntary Services Abroad, a medical aid charity run by the fourth-year medical students of NUIG.