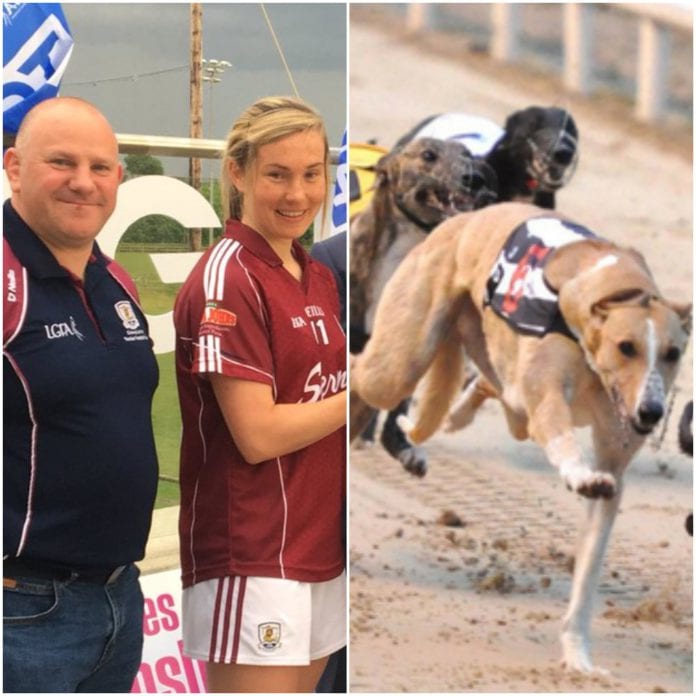 Galway Ladies Football are running a fundraiser this Saturday night (16th June) and it promises to be a fun-filled event. 
'Night At The Dogs' promises quality entertainment with tree prizes worth €500, €300 and €200 being handed out on the night.
All proceeds go towards Galway Ladies Football with the seniors preparing for the Connacht Final on Sunday, 24th June.  And the minors and under 16s have All-Ireland semi-finals against Cavan and Donegal respectively.
The event takes place in Galway Greyhound Stadium on Saturday with Gates opening at 6.30pm and the first race taking place at 7.52pm with at least 10 races on the night.
Tickest are just €20 and includes entry free for the draw and a race card and are available from your local club or any member of the Galway executive.
So, if you haven't made any Saturday night plans yet, then Galway Greyhound Stadium in conjunction with Galway Ladies Football is the place to be.
Upcoming Galway LGFA Fixtures: 
TG4 Connacht Senior Ladies Football Final – Sunday, 24th June 
GALWAY vs MAYO (4pm MacHalePark, Castlebar) 
All-Ireland Minor LGFA Semi-Final – Saturday, 30th June 
GALWAY vs CAVAN (Moate, Westmeath – Time TBC) 
All-Ireland under 16 LGFA Semi-Final – Wednesday, 4th July 
GALWAY vs DONEGAL (7.30pm Connolly Park, Owenmore Gaels, Sligo)
https://www.facebook.com/galwaylgfa/photos/a.482204025130717.121570.375735729110881/2294576407226794/?type=3&theater