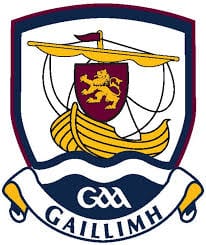 Former Galway footballer Brian Talty is in the unique position of analysing Galway and Dublin having played a big part with both counties over the years. 
Talty played for Galway when they last won the National League beating Roscommon in 1981 and was on the field when the Tribesmen last faced Dublin in a National Final – the infamous 1983 All-Ireland Football Final.
Four players were sent-off as Dublin won 1-10 to 1-8.  Galway's Tomas Tierney saw the line as did Ray Hazley, Ciaran Duff and Brian Mullins for Dublin.  Mullins went following a punch at Talty and another incident in the tunnel resulted in the Tuam Stars man not returning for the second half.
Brian Talty recalls famous tunnel scuffle with Dubs in 1983 All-Ireland finalhttps://t.co/MUttnsyglH

— Irish Mirror Sport (@MirrorSportIE) March 29, 2018
"When you reflect back," said Talty to Pat Nolan in the Irish Mirror.  "It's done and dusted and when you get to a certain age, having an All-Ireland medal doesn't make that big a difference but at the time it was a huge thing and very disappointing the way it went, particularly losing it first of all.
"You had friends on both sides but that's the way it goes. Myself and Kieran Duff would be best friends now."
Talty transferred from Tuam Stars to Parnells in 1983 and became involved in the Dublin set-up over the years including being part of Paul Caffrey's senior set-up with Duff between 2004 and 2008.
He never faced Galway during that period but did see two Dublin teams he was involved with fall to the Tribesmen.  In 2002, both the minors and under 21s lost All-Ireland finals to the maroon and white.
However, when John O'Mahony stepped down as Galway senior manager in 2004 after winning two All-Ireland titles, Talty applied for the position and was disappointed to lose out to Mayo's Peter Ford.
"They gave it to Peter Ford so I wasn't overly happy that it was given to another Mayo man again," said Talty to Nolan in the Irish Mirror.  "Maybe they thought they'd continue that and continue being successful but after that then I just lost interest and got over it.
Brian Talty opens up on being passed over for Galway top jobhttps://t.co/0L3hum6Aco

— Irish Mirror Sport (@MirrorSportIE) March 29, 2018
"It was a lot of travelling to be done at that stage and I had a young family as well so I didn't go for it after that."
Talty hopes Galway do prevail in Sunday's National League decider but expects the All-Ireland champions to bring their best display of the year thinking they'll want to improve on the 0-13 apiece draw between the teams on March 18th.
"Dublin have done it to a lot of teams that have come up and I don't think Dublin would be too happy with their performance against Galway in the League match in Pearse Stadium," concluded Talty.  "I'd be expecting to see as good a Dublin team out as possible on Sunday which is a huge challenge for Galway.
"Absolutely, I hope Galway are going to win.
"They've done brilliantly in the League this year. To think at the start of the League, everybody would have thought Galway were going to be relegated."
Galway meet Dublin this Sunday (1st April) in the Allianz National Football League Final.  Throw-in at Croke Park is 4pm.