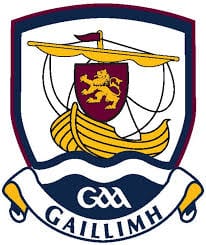 Galway Daily has decided to get our followers help us in selecting All-Star teams across various spectrums during 2018. 
Starting this week, we want to select 45 nominations for the four Gaelic Games codes at national level plus the county senior hurling and football championships.
Damien Comer let's it fly, landing it straight between the posts! pic.twitter.com/eFMubL75GB

— The GAA (@officialgaa) April 1, 2018
However, to ensure that our selections are taken across the full season, we are going to hold three rounds of polls to select our nominations before a final poll to pick our team of the year after the various championships.
After the conclusion of the leagues, we will do the first poll.  The second will take place after the provincial championships (championship round-robin groups in camogie).  The third round will be after the All-Ireland finals giving us 15 players from each group totaling 45 for the final selection.
Great to have @Dubs_gaa player Conor McHugh and Eoghan Kerin of @Galway_GAA here at The AIB Build a Bank Challenge Dublin. #backingstudents pic.twitter.com/PNqJr6Q0Eu

— AIB (@AIBIreland) February 9, 2018
The format for the county championships will be announced at a future date.
As the National Football League finals took place last weekend, we are ready to commence our first selection of 15 nominations in Gaelic Football with polls to appear over the next 24 hours.
Eamonn Brannigan votedGAA.ieFootballer of the Week https://t.co/QqPS8jpIBz https://t.co/YYOpGiP3QQ

— Marie Smyth (@marieannmartin) February 27, 2018
Whether you want to pick the Galway player or one from another county, the decision is yours!  Also, while we hope voters will follow our twitter page, these polls are open to anyone with a twitter account.
We'll announce our first 15 nominations on Thursday morning so keep an eye.  We have selected 60 players in the 15 different positions.  All you have to do is pick the best player so far.
Galway's stunning start to the season has seen eight players selected.  But only a maximum of seven can go through as two are named in the same position.
League champions Dublin have the most players with nine while Monaghan join Galway in second spot on eight.
Division Two winners Roscommon have five along with Tyrone.  Cavan, Kerry and Mayo have four players each.  Division Three winners Armagh, Cork and Down have two players named.
Division Four winners Laois have one player on the list with Donegal, Tipperary and Westmeath completing the list.
The 15 players selected by our followers won't be included in the Round Two and Three selections later in the year.  But they are guaranteed to be in the final 45 when we pick our team in the autumn.
Galway Daily Football All-Stars Round One Nominations: 
Goalkeeper: Stephen Cluxton (Dublin), Ruairi Lavelle (Galway), Rory Beggan (Monaghan), Niall Morgan (Tyrone).
Right Corner Back: Jamie O'Sullivan (Cork), Jonny Cooper (Dublin), Colin Walshe (Monaghan), David Murray (Roscommon)
Full Back: Philly McMahon (Dublin), Sean Andy O'Ceallaigh (Galway), Conor McGill (Meath), Drew Wylie (Monaghan)
Left Corner Back: David Byrne (Dublin), Eoghan Kerin (Galway), Ronan Shanahan (Kerry), Eoin O'Donoghue (Mayo)
Right Wing Back: James McEntee (Meath), Karl O'Connell (Monaghan), Frank Burns (Tyrone), Conor Meyler (Tyrone)
Centre Back: Ciaran Brady (Cavan), Caolan Mooney (Down), Donal Keogan (Meath), Vinny Corey (Monaghan)
Left Wing Back: Killian Clarke (Cavan), Sean Kelly (Galway), Paul Murphy (Kerry), Paddy Durcan (Mayo)
Midfielder #1: Bryan Magee (Cavan), Kieran Hughes (Monaghan), Mattie Donnelly (Tyrone), John Heslin (Westmeath)
Midfielder #2: Ethan Rafferty (Donegal), Brian Fenton (Dublin), Paul Conroy (Galway), John O'Loughlin (Laois)
Right Wing Forward: Dara McVeety (Cavan), Niall Scully (Dublin), Fintan Kelly (Monaghan), Ciarain Murtagh (Roscommon)
Centre Forward: Ciaran Kilkenny (Dublin), Sean O'Shea (Kerry), Aidan O'Shea (Mayo), Niall Sludden (Tyrone)
Left Wing Forward: Eamonn Brannigan (Galway), Shane Walsh (Galway), Conor Devaney (Roscommon), Liam McGrath (Tipperary)
Right Corner Forward: Paddy McBrearty (Donegal0, Dean Rock (Dublin), Cathal Cregg (Roscommon), Diarmuid Murtagh (Roscommon)
Full Forward: Colm O'Neill (Cork), Connaire Harrison (Down), Damien Comer (Galway), Paul Geaney (Kerry)
Left Corner Forward: Andrew Murnin (Armagh), Colm Basquel (Dublin), Andy Moran (Mayo), Conor McManus (Monaghan)