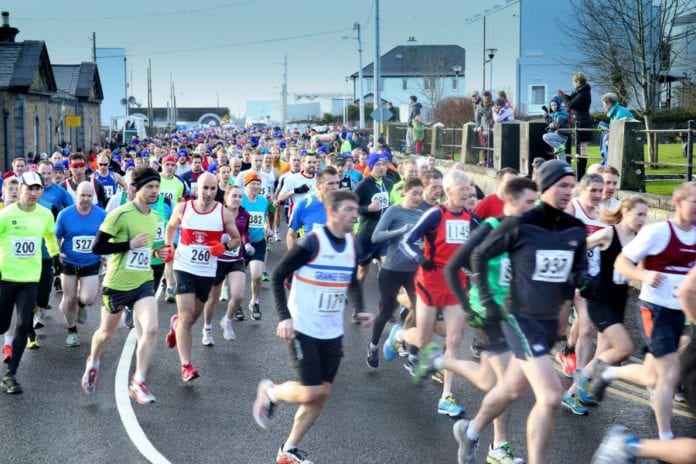 The streets of Athenry were crowded with roughly 1,300 runners yesterday for the annual 10km Fields of Athenry run.
Runners set off from Athenry train station at 11am on St. Stephen's Day and finished up at the town's historic arch which marks the last of the old gates to the medieval walled town.
The last of the runners crossed the finish line of the 10km run within 40 minutes of the starting gun.
This year's Men's Winner was Mike Clohisey, also the winner of this year's National marathon, with a time of 29 minutes and 46 seconds.
The Women's winner was Laura Shaugnessy, one of Ireland's top runners, coming in at 34 minutes and 56 seconds.
This was the 17th annual Fields of Athenry run organised by Athenry Athletics Club.
Pat Callanan Property was the main sponsor of this year's race.