Short science videos made by young filmmakers from all over Ireland were honoured at the ReelLIFE SCIENCE Video Competition Awards during Sunday's Galway Science and Technology Virtual Festival Show.
More than 450 short science films were entered into the competition by over 2,500 science enthusiasts from 130 schools and youth groups around Ireland.
Winning videos were selected by a panel of guest judges including 'Múinteoir Ray' Cuddihy from RTÉ's After School Hub; BBC Wildlife and Children's presenter, Ferne Corrigan; and the 2020 BT Young Scientist and Technology Exhibition winners, Cormac Harris and Alan O'Sullivan, from Coláiste Choilm in Cork.
A group of 17 fourth class students from Gaelscoil Riabhach in Loughrea, Co. Galway, along with their teacher Brian Ó Meacháin, won the €1,000 first prize at Primary School level for their Irish language video 'An Croí (The Heart)'.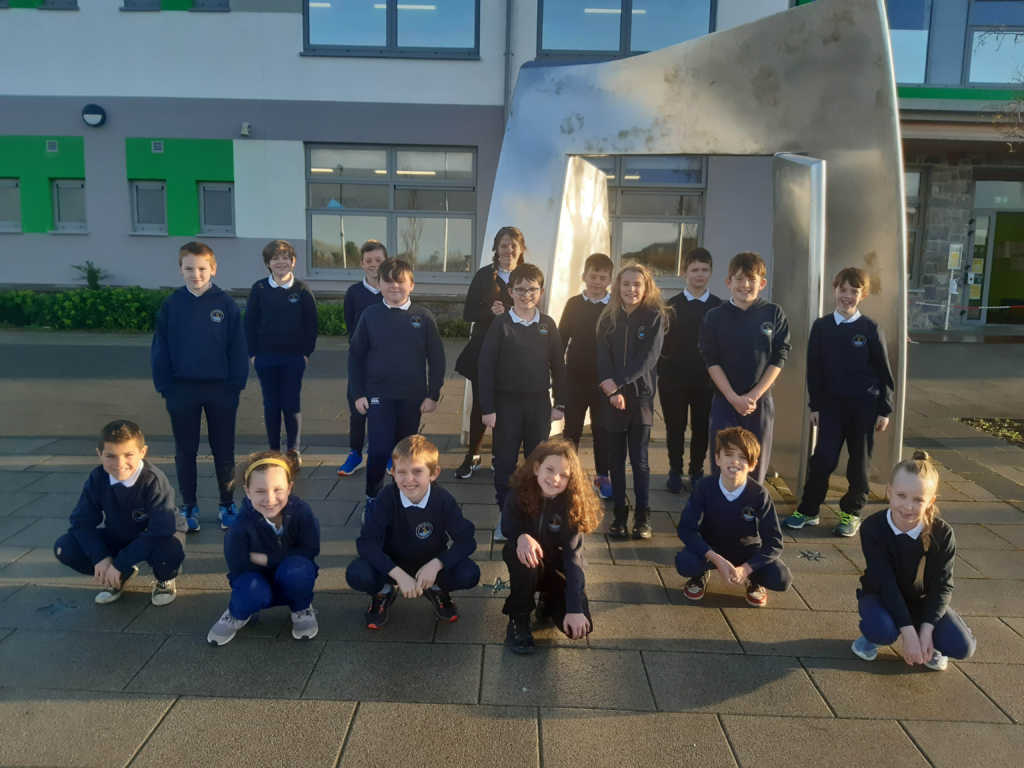 Primary school runners-up were Scoil na nAingeal Naofa from Boyle, Co. Roscommon, while Kilcoe National School from Skibbereen in Cork, finished third.
Transition year students Isabelle Xiao and Cindy Xu, along with teacher Patrick Cushen from Alexandra College in Milltown, Co. Dublin, claimed the Secondary School €1000 award, for their distinctive animated short 'What is Mitosis?'
A group of 21 first year students from St Patrick's College, Co. Tyrone were runners-up, while Le Chéile Secondary School students John Madeja and Gerard Nipales were awarded third place.
The Ripple Effect Youth Hub, which runs activities for young people with Aspergers, ADHD and Dyspraxia in south County Dublin, won the €1000 Youth Group first prize for their video 'Canny Canines: Are dogs smarter than we give them credit for?'
The Easy Treesie group, which encourages young people to plant trees to combat climate change came second, while third place went to members of the Foróige Gort Youth Service in Galway.
"We are delighted to support this initiative, which cleverly utilises digital technology to develop science literacy and creativity, at a time when these skills are most needed," said Dr Ruth Freeman, Director of Science for Society at Science Foundation Ireland.
"ReelLIFE SCIENCE encourages young people to connect with science and technology in their everyday lives, and to bring that knowledge to a wider audience, while promoting current Irish scientific research and development."
The ReelLIFE SCIENCE programme challenges young people in schools and youth groups around Ireland to engage with science and technology by producing short educational videos, while developing their communication and digital skills.
Since being launched in 2013 by Dr Enda O'Connell, College of Science and Engineering in NUI Galway, and a team of volunteer scientists, this challenge has been met by more than 16,000 participants in over 500 schools and groups around Ireland.
Congratulating all of the participants, Dr O'Connell said: "We were hugely impressed with the standard of this year's videos, particularly the ingenuity and creativity shown by the young filmmakers, often in challenging circumstances.
"Their hours of effort and passion for science was clear to see and made it a very difficult task for the judges. Well done to everyone who took part!"