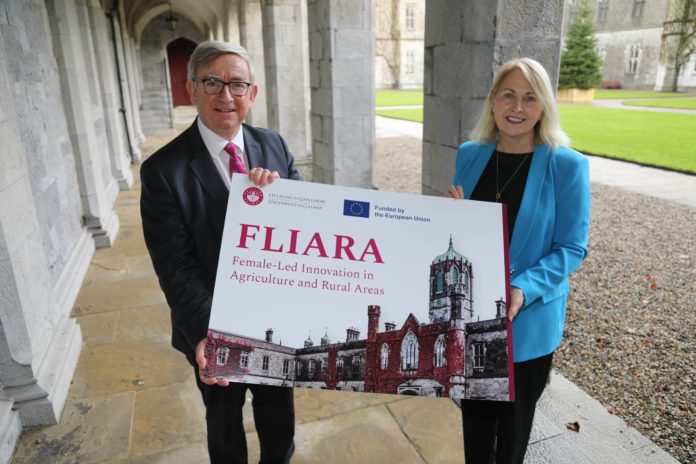 University of Galway will lead a new research project running across 10 countries in Europe focusing on enhancing the role of women in agriculture and rural affairs.
The Horizon Europe project, FLIARA (Female-Led Innovation in Agriculture and Rural Areas) is being led at University of Galway by Associate Professor Maura Farrell.
The three-year project aims to combine futures and case study methods, alongside network building and policy benchmarking, while being underpinned by a co-created conceptual and assessment framework.
It will actively involve female farmers and female rural entrepreneurs.
Outlining the vision for the project, Professor Farrell said that to overcome Europe's rural challenges and embrace potential opportunities, there is a need for all individuals and communities to participate in rural innovation.
"Traditionally, rural women's employment opportunities and contribution to innovation has been overshadowed, and often suppressed, by a patriarchal ethos," said Prof Farrell.
Researchers will also investigate women-led innovations on farms and in wider rural areas looking at their pathways in the innovation ecosystem.
Building on the power of social networks, a series of Community of Practice networks will bring together female rural innovators identified throughout the case study process.
Professor Farrell added: "Community of Practice Networks will occur in conjunction with a Campaign of Visibility for women-led rural innovations, spotlighting women as key innovation actors.
"Project outcomes will result in end-user ready resources, including policy proposals and practical tools supporting women-led innovation."