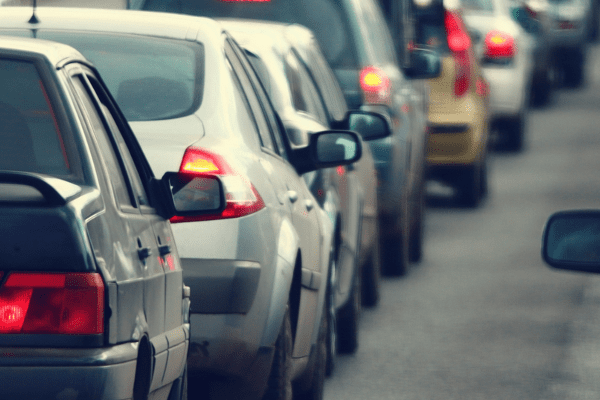 Traffic on one of the busiest routes in Galway City went up nearly 50 percent in May according to the data from Transport Infrastructure Ireland.
The TII's daily traffic figures on a number of key routes show that there were 2,346 cars on Bothar na dTreabh in the city between 7am and 10am on May 29.
That's an increase of 48 percent on the same figures from May 1, which was before lockdown restrictions began easing.
The number of cars recorded on May 29, the last day of the month for which data it available, is a 9 percent increase on the same day the week beforehand.
But it still represents a 66 percent drop on the regular traffic levels recorded on the same day last year on Bothar na dTreabh.
Traffic has been increasing steadily overall since the first Covid-19 restrictions were eased on May 18, but in an uneven fashion as the pace of growth has slowed in some areas.
The M1 motorway between Junctions 1 and 2 saw the biggest weekly climb in car numbers, with a 10 percent jump this week.
But the N7 Citywest route between Junctions 3 and 4 only saw a 1 percent increase, while car numbers on the M1 north of Junction 20 were actually down by 11 percent compared with last week.
The TII began keeping a daily count of car numbers at ten locations in the national road network from April 21 onwards, when an upward trend in car volumes became apparent.
The next big change in the lockdown conditions people are living under will come on Monday, June 8, when Ireland enters Phase Two of the roadmap for reopening the country.
Along with allowing more small retailers to reopen, at that point the travel limit will also be raised from 5km to 20km, and people will also be allowed to visit others' households for the first time in months.