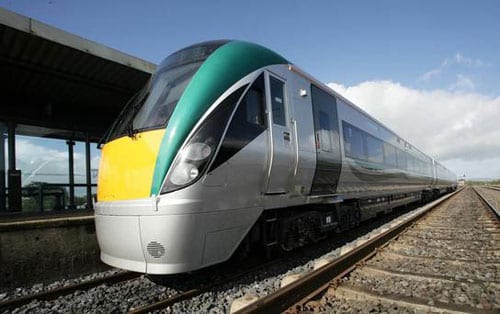 Work is due to begin soon on a passing loop at Oranmore train station, with a contractor close to being appointed.
Galway City Councillor Alan Cheevers said that this was notified at meeting of local and national public representatives last week.
Transport Minister Eamon Ryan, along with Galway TD and Minister of State Hildegarde Naughton, met with the city council executive and county council public representatives on Friday.
Councillor Cheevers welcomed the news of the project, as well as the prospect of a designated commuter service between Athenry and the Galway City.
"This is something that is long overdue as a transport option, and it will also serve employees living in the county, [who are] working in city."
"This is just one option of the Galway Transport Strategy that has been discussed for a number of years, but I welcome the news that it's finally coming to fruition," Alan Cheevers said.
The 1km passing loop at Oranmore Train station will allow trains to pass each other going different ways at the twin track station.
This will allow for greater commuter train services withing Galway county, without interfering with intercity rail traffic coming and going from the city.