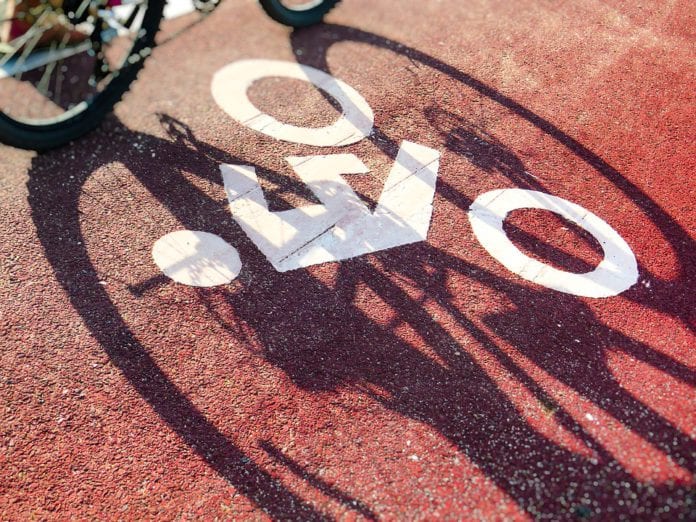 Over €15 million has been allocated for walking and cycling infrastructure projects in Galway City and County this year.
Minister for Transport Eamon Ryan today confirmed that the National Transport Authority (NTA) has allocated a total of €290 million to local authorities to spend this year.
Galway City Council has been awarded a total of €12,138,700 in funding for 31 walking and cycling projects.
The single largest grant among these is €3,000,000 for the Salmon Weir Pedestrian and Cycle Bridge.
Other large allocations including €1,875 million for the Martin Junction conversion, €1 million for the Dublin Road Transport Corridor, and €750,000 for the Parkmore Road Bus Priority Scheme.
The County Council has been allocated €3,000,000 in funding for 22 travel projects this year, including €514,000 for the Rural Towns & Villages Active Travel Schemes East and €348,000 for the Rural Active Travel Schemes West.
Minister for Transport Eamon Ryan said, "People very often think that Greenways, cycle-ways or walkways are primarily tourism amenities."
"Of course, they serve that purpose really well, but first and foremost they are about local people and improving local life, connecting suburbs, local villages or townlands that have often become disconnected from one another because of busy and dangerous roads."
The Minister said that all of the money allocated for such projects last year was drawn down by local authorities, and that he is confident the same will happen this year.
"This will mean that communities across the country will be better connected with safe and people friendly corridors to visit friends, go to the shops, or cycle or walk to school, sports training or other activities."
Nationwide this investment will fund approximately 1,200 Active Travel projects, contributing to the development of almost 1,000km of new and improved walking and cycling infrastructure across the country by 2025.
This includes the development of segregated cycle lanes and widened footpaths, new walking and cycling bridges, and new pedestrian crossings.
The full list of projects in Galway supported by this funding is: