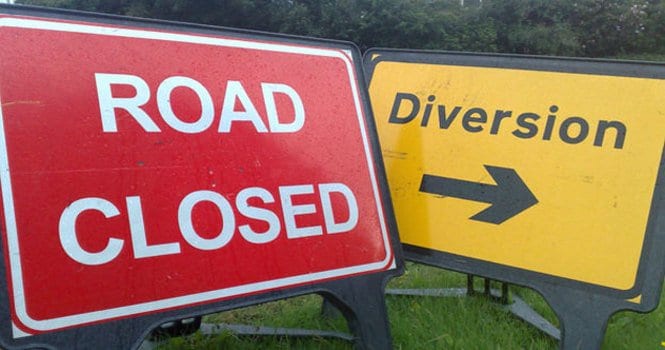 A street in Galway City Centre will be closed for a further three months in the new year while roadworks are taking place.
The city council has given notice that Newtownsmith will remain closed from January 4 to March 31 next year.
The street is currently shut while the new Salmon Weir pedestrian and cycling bridge is being installed.
The street, from the junction with R863 to entrance to the Mercy Convent carpark, will then remain shut while the road and footpath and being rebuilt.
Temporary diversion routes will be in place via Mary Street (L-5096) and St. Francis Street (R866).
The construction of the new Salmon Weir pedestrian bridge took a major step forward last week, when the main span of the bridge was lifted into place.
It's expected that the new bridge will open in the summer of next year, making travel in the city centre far easier for people walking and cycling.