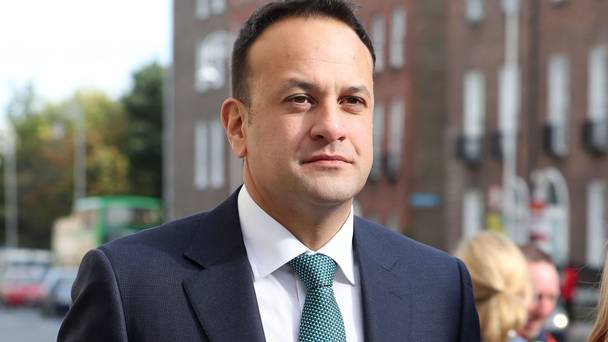 An Taoiseach Leo Varadkar has insisted that all recommendations made by an investigation into the rape of three girls in foster care in Dunmore will be implemented.
An independent review panel was established in April 2016 and during Leader's Questions this week the Taoiseach insisted that Tusla will act on the contents of its report.
"Tusla awaits the outcome of the review and has agreed to act on all of its findings and recommendations."
Three young girls, Rachel Barry who has spoken publicly about what she suffered, and two others known as "Sarah", and "Amy" were all raped by Keith Burke between 2003 and 2007 while in foster care with his family in Dunmore, Galway.
Deputy Mary Lou McDonald, leader of Sinn Féin, asked the Taoiseach why Amy and another girl were left in the Burke's care after Rachel Barry came forward with her accusation against Keith Burke in 2007.
"Her disclosure was judged to be credible by a subsequent HSE investigation. Rachel also disclosed that a second young girl known as Amy had been raped by Burke.
"For four years after the risk to this young girl was uncovered, she and other children were left in a setting in which the authorities knew they were at severe risk of rape and abuse.
"These were young girls who were already vulnerable – that is the precise reason they were in foster care – yet the State failed them when they most needed it."
Taoiseach Varadkar accepted that more work was needed on protections for children, but said that improvements have been made to the system since the time when these crimes took place.
"For example, the HSE is no longer responsible for child protection or foster care, responsibility for both of which now falls under the remit of a dedicated agency, namely, Tusla. We also have a Department of Children and Youth Affairs with a dedicated Minister at the Cabinet table.
"We have changed our Constitution to enshrine within it the rights of children and introduced mandatory reporting. All provisions of the Children First Act are now fully in force.
"We can honestly say that there has been a real change in the way we have prioritised child protection in the State since 2011, although there is always more to be done."
Mr. Burke was sentenced to 7 and a half years in prison earlier in April for his crimes, a sentence that has provoked an angry backlash as being too lenient for the crimes committed.
The Taoiseach didn't comment on the sentence except to say that the matter was with the DPP.
"I am aware of the concern about the leniency of the sentence in this case. It is, of course, up to the DPP to decide in the coming weeks whether it is appropriate to appeal the sentence to the Court of Criminal Appeal."