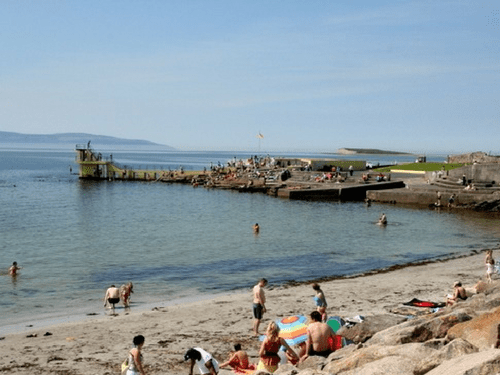 Swimming bans have been lifted at multiple beaches in Galway city today after being imposed due to water quality issues earlier this week.
Galway city council posted Do Not Swim notices at Silver Strand, Salthill, and Blackrock beaches and a warning at Grattan Road beach on Wednesday after testing showed high levels of Intestinal Enterococci bacteria.
The bacteria levels recorded in tests carried out on May 26 were well in excess of EPA regulations for bathing water quality.
The city council said today that further tests carried out on the water quality showed positive results, and that all the notices have been removed.
Temporary elevated levels of bacteria in coastal water can happen after periods of intense rainfall.
Both Salthill and Silver Strand beaches retained their Blue Flag awards this month, an internationally recognised eco-label for beaches with high water quality.