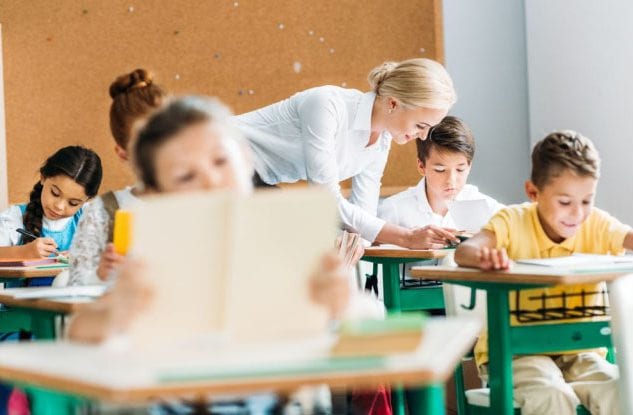 A number of substitute teachers will be hired on full-time to tackle a shortage of educators in classrooms here in Galway.
Minister for Education Joe McHugh today announced the creation of a substitute teachers panel in Galway in a new initiative targeting schools experiencing a shortage of teachers.
Galway is one of six areas being targeted by this pilot scheme along with North and South Dublin, Cork, Kildare and Meath.
Each panel will hire two or three teachers on full-time. Each teacher will be based in one school and rotate between 15 or so others across urban and rural areas as needed.
The six areas included in this pilot scheme were chosen for the particular difficulties they've had in sourcing substitute teachers in recent years.
"The creation of substitute teacher supply panels is a direct response to staffing difficulties I've heard about from teachers, principals and management bodies," Joe McHugh said.
He compared the new scheme to the clustering initiative that allows primary schools to work together and share teachers across certain subjects.
"We are now asking principals and management to put the best foot forward to make these new substitute panels work."
"Primary schools are being asked to collaborate and work together in clusters in each of the six areas. And I urge them to see this as an effective solution."
The panels will begin operating in the school year 2019/2020 and will run for one year on a pilot basis.
The Department of Education has said that the details of the scheme are being finalised, and it will shortly be in contact with schools in the area about participating.