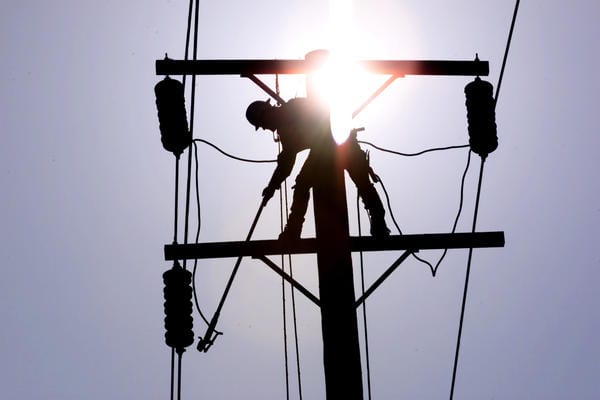 Just under a thousand homes in Galway remain without electricity this morning due to the effects of Storm Barra.
The ESB is currently dealing with approximately ten outages affecting 975 properties across the county.
In Clifden there are three outages affecting the electricity to 227 properties, some of which are expected to be restored by noon, but the largest fault has an estimated repair time of 8:30pm.
There are 13 homes without power in Cong, and another 55 in the Recess area.
In Oughterard a fault is causing power outages to 222 homes and businesses, which are expected to see their electricity restored by 9pm.
An outage affecting 156 properties in Cloon is expected to be repaired before 10pm on Wednesday night.
And three separate outages in Tuam North have resulted in 302 properties losing electricity.
These are expected to be repaired between 5pm and 10pm this evening.
Galway and the rest of Ireland remains under a Yellow wind and rain weather warning for Storm Barra until 6pm this evening.
The ESB has said that there were approximately 59,000 properties across the country which were still without power this morning.
The worst affected counties were those on the western and northwestern seaboard of Ireland.
"With winds abating in most parts of the country, ESB Networks crews are mobilising in the impacted areas to commence the network repair," a statement from the ESB said.
"While poor weather conditions may hamper repair in some areas, ESB Networks will be doing everything it can to restore power to the majority of these customers by the end of today."
"However, some customers may be potentially without power into tomorrow Thursday. It is very important that any impacted customers who use electrically powered medical devices contact their healthcare professional to make alternative arrangements if necessary."