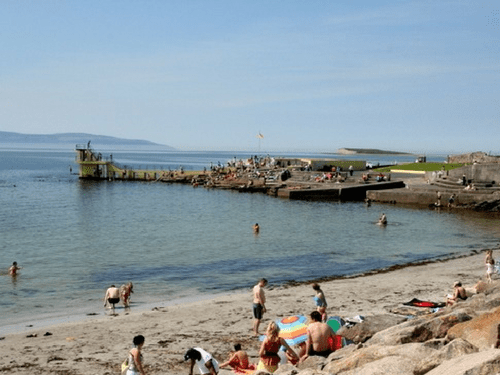 Today is the hottest day of the year so far, with temperatures soaring above 27 degrees in parts of Galway and Connacht.
A status yellow weather warning will remian in place for Galway and other counties in the West until 7pm this evening.
The heatwave, known as the 'Saharan Bubble', is dragging hot air from Africa across the continent.
However, here in Galway, the beautiful weather won't stick around for too long.
Tomorrow is expected to remain warm, but with some more clouds and the chance of some scattered showers. There will be some good sunny spells though with pleasant afternoon temperatures in the mid-twenties.
As for Saturday, temperatures will fall back down below 20 degrees but it will be bright for most of the day. Sunday will be similar with just some showers, but by the start of next week, the highest temperatures will have fallen to 14 or 15 degrees.
The Saharan Bubble has claimed the lives of three people in France so far, where schools were closed in Paris due to dangerously high temperatures.
Other European countires are bracing themselves for the worst of the heatwave tomorrow and Saturday where temperatures will exceed 46 or 47 degrees in parts of Spain.