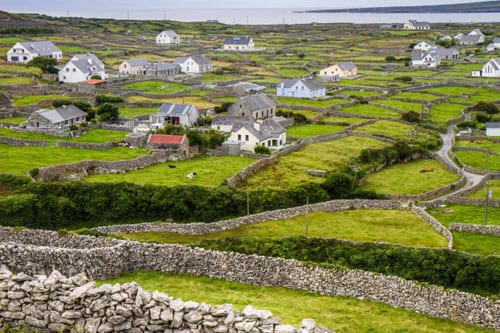 Rural areas across Galway county will benefit from €6.2 million in funding to spur business and innovation, look after natural parks, and reinvigorate town amenities
The funding was announced this week under the Rural Regeneration and Development Fund with projects in Athenry, Tuam, Gort, Dunmore and Kinvara all receiving grants.
Athenry took the single largest chunk of the pot, getting €3.544 million to further develop its BIA Innovator campus and help bring Athenry to prominence in the areas of food and tourism that are so lucrative for Galway.
The grant money will also be used for upgrades to Athenry town centre to help reinvigorate that public realm.
Minister for Enterprise and Innovation Heather Humphreys had already announced that grant when she was in Galway last week to unveil the Regional Enterprise Plan.
Galway parks and natural amenities made up another big part of the funding, with multiple projects enhancing the natural visitor experience.
The Joyce Country and Western Lakes Geopark in Clonbur has been awarded €969,387 for its future development.
While the Coole Park Visitor Experience near Gort has been awarded a quarter of a million to begin construction and the design for Connemara Visitor Centre planned for the national park received €500,000.
And Derrycragg Nature Trail near Wood will receive €80,000 for upgrades to the trail.
Minister of State for Natural Resources and Community Affairs and Galway West TD Seán Canney said he is "delighted to see that communities are taking such an active part in planning for their future."
Other grants awarded under the Fund were directed towards regenerating towns.
Over half a million has been allocated to Galway County Council for street widening works at Bridge Street, Dunmore.
While another €175,000 will be given to the council to develop a masterplan for Tuam Town Centre including the Railway Station site, the Fire Station site and the Town Hall.
A full design of Kinvara's boardwalk project connecting to the village to the historic Dunguaire Castle was awarded €124,781.
This is the second tranche of funding awarded to Galway county to help revive its town and villages under the Rural Regeneration and Development Fund.
Together with money awarded last November Galway has received a total of €8,273,770 out of a national allocation of €86,256,077.