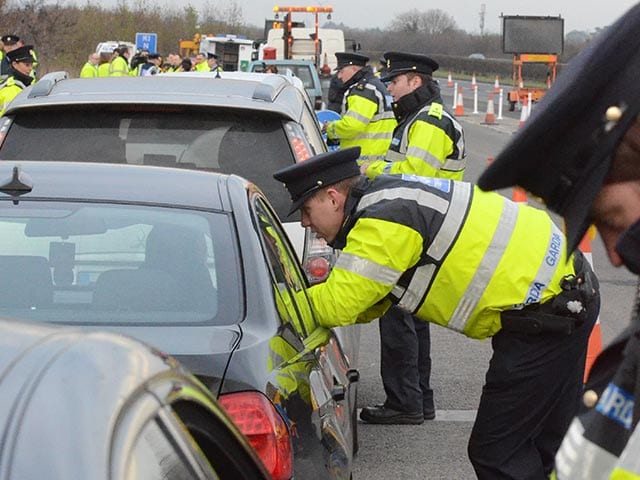 One in ten people have admitted to drinking and driving in the past year RSA surveys on drink driving have shown.
Among those surveyed, the figure was higher for men (12%) than for women (9%), who admitted to getting behind the wheel after consuming alcohol.
Of those who admitted to drink driving, one in four said that they had two or more drinks before getting behind the wheel.
These figures have been published by the RSA ahead of the June Bank Holiday weekend, as they, An Garda Síochána, and the Medical Bureau of Road Safety are appealing for people not to drink and drive.
Assistant Garda Commissioner Paula Hilman said "Gardaí are keeping people safe on our roads and will be visible across the country over this June Bank Holiday weekend. Alcohol and drugs impair peoples' judgement."
"Intoxicated driving is a major factor in serious injury and fatal collisions on our roads. I appeal to people to drive safely and not to drive under the influence of alcohol or drugs."
"If you are stopped and fail a roadside test, think of the implications, you could receive a disqualification from driving. How will this impact on you socially, domestically or professionally?"
There have been 47 people killed on the roads in Ireland so far this year, which is 12 fewer than in the same period last year.
Between 2016 and 2020 there were 14 people killed and 64 seriously injured as a result of road traffic incidents on the June Bank Holiday weekend.
Galway TD Hildegarde Naughton said that while drink driving is viewed as "completely unacceptable" by the vast majority of people, there are still some who persist in it.
"Many people will be meeting up outdoors across the country to socialise with family and friends this weekend. If you are planning on drinking remember that alcohol and driving do not mix."
"Designate a driver who will not drink to ensure that you all can get home safely. Whatever you do don't drink and drive and understand that you could still be unfit to drive the morning after."
Sam Waide, CEO of the Road Safety Authority said that he is concerned about the number of people driving the morning after drinking, while still intoxicated.
An analysis of fatal traffic collisions showed that 11% of cases where the driver was over the legal limit occurred between 7am and 11am.
He warned that "There is no hard and fast rule about when it is safe to drive the morning after if you have been drinking the previous night."