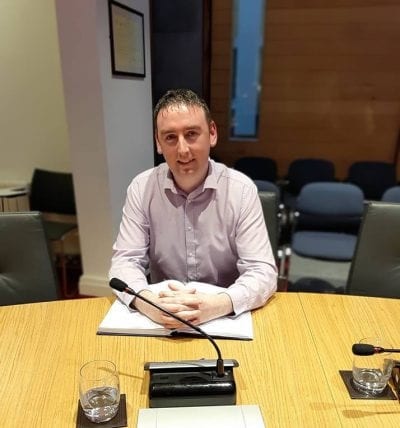 Residents of Galway City will have a chance to show their appreciation for the city's frontline workers, who have kept society ticking over in difficult circumstances this year, when a special appreciation convoy makes its way through the city this evening.
Mayor Mike Cubbard will lead the convoy of blue light workers, medical staff, volunteers and more starting from Merlin Park Hospital at 6pm this evening.
"You will have a chance to applaud our frontline workers as they drive through the city in convoy. Santa will also be in attendance."
"Be sure to socially distance and in a safe way, come out and say thank you to those who have gone above and beyond this year."
The convoy will make its way from Merlin Park Hospital, through Doughiska and Ballybane, in towards Bohermore and along the docks out towards Salthill.
From there it will loop back around through Knocknacarra and Westside, before finishing at the Quincentennial Bridge at 8:30pm.
The full schedule of when and where the convoy is expected to be is:
6.00pm Doughiska Road

6.10pm Ballybane More

6.15pm Castlepark Road

6.20pm Old Dublin Road

6.30pm Coolough Road

6.40pm Monument Road

6.50pm Headford Road

7.00pm Bohermore

7.10pm Lough Atalia

7.20pm Grattan Road

7.25pm Salthill Prom

7.35pm Barna Road

7.40pm Ballymoneen Road

7.45pm Shangort Road

7.55pm Clybaun Road

8.05pm Western Distributor Road

8.10pm Seamus Quirke Road

8.15pm Siobhan McKenna Road

8.20pm Thomas Hynes Road

8.30pm Quincentennial Bridge