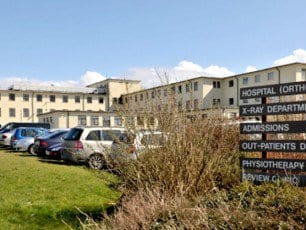 An independent report on the need for a new elective hospital in Galway is expected to be delivered by the end of the month.
Galway TD Hildegarde Naughton said that report, which was commissioned by the Saolta Hospital Group, is expected to recommend the construction of a new 200 bed hospital at Merlin Park.
Hospital management and consultant doctors met with Hildegarde Naughton and Health Minister Simon Harris this week to discuss the delivery of the project.
It was at that meeting that Minister Harris was told that he would have the report on the current and future healthcare needs and solution for the region on his desk by the end of the month.
Deputy Naughton that work on this project has been going on in parallel with the report's production in expectation of its recommendations.
Funding for the new hospital has been included in this year's capital spending plan she added.
"Galway has the longest waiting lists for procedures in the country, and it is clear that these cannot be addressed without the construction of a new facility to substantially increase bed capacity," explained Deputy Naughton.
The new elective hospital will allow all non-emergency procedures to be performed there, freeing up space at UHG for specialist care Deputy Naughton said.
The demand for future services based on projected population growth will be outlined in the report, along with recommendations regarding the size, location and specifications of the proposed new facility.
It was decided in January to definitively recommend a new facility at Merlin Park on the basis that there is simply not enough room at UHG for the kind of bed capacity needed.
Deputy Naughton said that she is pleased with the progress that is being made, but that there is no question of "treading water" or waiting for the report's publication to move forward.
Deputy Naughton met with An Taoiseach Leo Varadkar this week while he was on the campaign trail here in Galway for the EU elections.
The Fine Gael TD said that the need for a new hospital is one of the issues which would be discussed while he was in Galway.